Surviving new mortgage rules' Year 1
Tip #1: Do what Compliance told you
Jan. 10, 2014, was a big day.
And like all big days, it sort of slid right by.
Not everything that should have been done actually got done.
Some of it is out there, still waiting to be done.
Most lending staff had training, but there was only time to go once around. Some tools got into the right hands. Someone in each branch has a copy of Appendix Q. Hopefully they will share it with the other lenders.
Clearly there is a lot of work still to do—while preparing for the next big change, scheduled for August 2015 (new disclosure forms).
It simply isn't possible to have everything in place. There is too much to read, learn, design, and use.
So how to cope without stopping mortgage production altogether?
How to stay in the clear
The new rules are daunting. But there are a few practical ways you can stay inside the safe zone.
The first principal of compliance is to stay within the area designated by the rules. Staying farther in is fine. So one way to cope is to establish some basic operating principles for staff to follow that will keep them inside the safe zone—most of the time, anyway.
So here is some guidance and some rules you can give staff to follow until everything is running smoothly.
• Have I met ATR?
If you can't lay your hands quickly on Appendix Q or find the training materials, ask a loan officer who was around in the '70s. He (it was mostly men in those days) will know what to do because it is how loans were underwritten back then.
• Is it a QM?
Don't worry about whether it meets the definition of Qualified Mortgage. If the loan has no toxic features, the ATR is documented, and the DTI is low, it is probably a QM.
Just think 43% DTI, verify income, and leave out toxic features.
• What kind of loan is it?
HPML? Higher Priced? QM? HPCT?
And what do all those terms mean, anyway?
Don't worry about it.
Stick to the rate and pricing sheets. Follow all instructions. No exceptions. Compliance and loan managers already thought through these issues when setting rates and terms.
• Error notices and information requests.
If you can't remember the time limits, don't worry—just get cracking. Think "a.s.a.p." and you will be within the deadlines. Just remember that there must be an acknowledgment sent to the borrower as well as the full response. Of course, if you can finish and respond within five days, you only have to send one letter. Saves time and stamps.
• Where does my MLO number go?
When in doubt, put it on every last document. Be sure to put it on the application form. After that, there is no such thing as too much or too often.
It is your number. Use it and be proud.
• Whatever happened to incentive compensation?
It's still there. You just can't fiddle with it by raising rates or fees on borrowers. Stick to the rulebook and you'll get your check.
Something for everyone, compliance tonight!
And then there are a few rules that everyone should follow:
1. If you have a question, ask the compliance department.
We don't want lenders sharing misunderstandings about requirements. Again, ask the compliance department. And don't wait until the last minute!
2. If you don't know what you are doing—ask.
See Rule # 1, above. If truly desperate and the question involves ATR and the compliance manager isn't available, call a retired mortgage lender.
3. Throw away any tool that the compliance department says is obsolete.
This includes rate sheets and tools for calculating HPMLs and High Cost Mortgages. The rules have changed and so have the tools!
4. Do not skip training.
No excuse, other than going into labor, is acceptable.
5. Creativity is prohibited.
If you want to be creative, take an art class.
But do not—repeat—do not invent new mortgages!
6. The customer is always right—except when these new mortgage rules are involved. Stick to the rules.
The customer may not like the new rules, but you can assure them that it's for their own good.
7. Just like customers, the compliance manager is always right.
Ask and you shall receive guidance.
Then follow it!
Editor's Note: Lest things grow too grim, check out the recent commentary column about the new rules from the Missouri Bankers Association's Chuck Lewis, "Lighter side of new mortgage rules: 10 signs that CFPB regs ate your brain."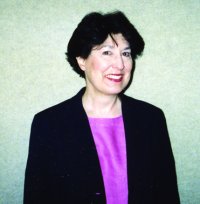 Latest from Lucy Griffin
back to top