Compliance needs a good bumper sticker slogan
Submit your ideas, you could win a prize
The last couple of years I've been calling for entries in my annual "compliance t-shirt" contest.
The first year, here are some of the entries received, many of them just as meaningful today:
• Dodd Frank: Keeping America employed, one compliance officer at a time
• Compliance Officers Are Just Regulatory Folks
• To Comply or Not to Comply ... What's the Question?
• Comply or Die!
• Dodd Frank: Relieving consumers of personal responsibility since 2010
This year, I thought I'd change things up a bit. Similar challenge, on a new canvas.
I love reading the bumper stickers on cars around me while I'm driving and stopped at stoplights.
Some of them make me laugh.
And some of them make me think.
They even make me wonder about the person who is driving the car. Are they angry at the world? Are they happy-go-lucky? Are they planning on voting for a particular candidate or party?
The only sticker on my car at this time is one that proclaims my academic scholar at ThunderRidge High School. Category: Proud Parent.
I saw a particularly good one the other day while driving that said:
"Minds are like parachutes—they only function when open."
So, in the spirit of the beloved compliance t-shirt challenge, this time I challenge you, the readers, to come up with some good compliance-inspired bumper stickers. They can be funny or thoughtful or both. (They have to be clean, as they used to say, "fit for publication in a family newspaper.")
Here's one place you don't have to insert MEMBER FDIC or Equal Housing Lender logo.
No need for footnotes.
Not need for fine print, which you can't read at 55 MPH anyway.
Just be creative and have fun.
Banking Exchange editorial staff will randomly pick the one winner from all the entries and that person will win a $50 Amazon e-gift card. (Not an all-expenses paid trip to Hawaii, we regret to say.)
Entries must be posted through the comment function below. Please post by Feb. 5 to participate in the drawing.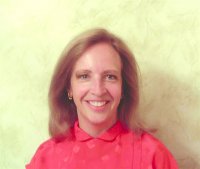 Latest from Nancy Derr-Castiglione
back to top