CFPB beta-testing online mortgage rate checker
Part of an effort to educate prospective borrowers
In an effort to give prospective mortgage borrowers more information about loan interest rates in their specific geographical areas, the Consumer Financial Protection Bureau currently is beta testing a mortgage rate checker on its website, www.consumerfinance.gov.
The move is intended to help consumers better understand what interest rates may be available to them, and the differences in how much interest they would pay based on different rates.
"We need to change the process from one of ʻgetting a mortgage' to one of ʻshopping for a mortgage'," said CFPB Director Richard Cordray in a recent speech.
Industry assaults concept
Subsequent to Cordray's speech, reaction from the mortgage banking industry has been negative.
Mortgage Bankers Association President and CEO David Stevens told HousingWire that the "Rate Checker" tool "would violate CFPB's disclosure rules" if it were an advertisement for lenders or a mortgage calculator, because it doesn't mention Truth in Lending Act/Real Estate Settlement Procedures Act rules, the annual percentage rate, or closing fees.
CFPB responded in defense of the tool: "The Rate Checker is an educational tool, and part of a larger suite of tools to help consumers be more informed and effective mortgage shoppers. The Rate Checker does not connect consumers with lenders." CFPB said consumers should get estimates from multiple lenders.
The Rate Checker tool is live on the bureau's sub-site www.consumerfinance.gov/owning-a-home. As Cordray explained it, "it incorporates information from lenders' internal rate sheets, information they use to calculate what interest rate is available for a particular consumer. In other words, we are giving consumers direct access to the same type of information that the lenders themselves have."
How Rate Check works
The process, as currently configured, is straightforward. A potential borrower enters his or her approximate credit score on a sliding scale, the state in which a property is located, how much is being asked, for how long, and the down payment amount. The tool responds with a range of interest rates offered by lenders in the area, by numbers of lenders (although they are not named.)
The tool does not ask for any personally identifiable information from the prospective borrower.
"Consumers will be able to go to our website and plug in information, as often as they like, to become more familiar with their options. Understanding what rates they can expect to be quoted in the market will help them see the value of shopping and gain more confidence about the crucial decisions they need to make about which mortgage to choose," said Cordray. "And it is worth noting again from our survey findings that as consumers gain more confidence about the process, they become more likely to shop for a mortgage in the first place."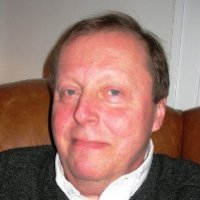 Latest from John Ginovsky
back to top