Consumers need help understanding mortgages
Only one third of consumers say they really grasp mortgage features
Lenders should step up their efforts to provide more consumer education pertaining to the mortgage product and application process, according to a recent survey by Synergistics Research.
Genie M. Driskill, COO of Synergistics, says, "As the long-hoped-for housing market recovery continues to emerge, there are hopeful signs for the very important mortgage market. However, an outcome of the mortgage crisis is the need for providers to more fully assess customer suitability for and understanding of the loan they are obtaining.
"Our survey examined the extent of consumers' understanding of a number of mortgage features. Results reveal that although consumer understanding of the ins and outs of obtaining mortgages is fairly good among the key market segments—mortgaged homeowners and prospects—findings do suggest that further communication and education would be prudent.
"The fact that only one-third understand 'very well' the overall qualification process indicates an area of special emphasis. Somewhat more positive is the finding that current mortgaged homeowners tend to indicate a wider understanding than prospects, which suggests that those who have been through the mortgage process have a better grasp of its aspects."
In the survey, all mortgaged homeowners and mortgage prospects were asked to rate their degree of understanding of the features and concepts associated with obtaining a mortgage. Almost half say they understand "very well" the repayment terms of a mortgage—such as the due date each month, late fees, and prepayment penalties.
The purpose of escrow is understood "very well" by somewhat more than four in ten. Almost four in ten have a strong understanding of the interest rate on the mortgage—whether it is fixed or adjustable.
A similar number indicate a strong understanding of how payments are allocated between interest and principal. The potential impact of refinancing on the mortgage—such as on the monthly payment, the principal balance, and the term of the loan—is understood "very well" by one-third. A similar number indicate a strong understanding of the overall qualification process.
Fewer understand the fees that might be charged when obtaining a mortgage—such as application fees, appraisal fees, and certain taxes—the role of private mortgage insurance, and the option to apply for a home equity line or loan at the same time. Findings from the survey also show that current mortgage holders do seem to have a better understanding of mortgage features than potential mortgage prospects.
These are among the findings from Synergistics' study, Strategies for the New Mortgage Market, featuring a national internet survey of 1,000 consumers age 18 or older.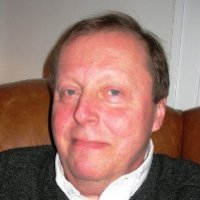 Latest from John Ginovsky
back to top