SNL Report: Warren Buffett's favorite financial stocks
SNL Report: Buffett upped Wells Fargo stake in first quarter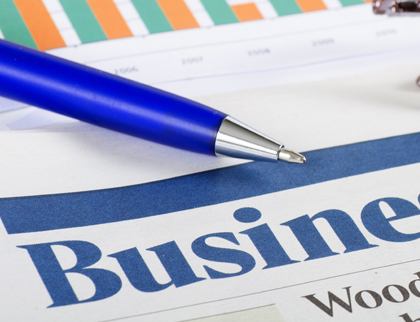 By Jack Chen, SNL Financial staff writer
Where in the financial services arena does the thoughtful "Wizard of Omaha" invest? SNL Financial tracks this and posted the following update.
After an uneventful fourth quarter in 2012, Warren Buffett's Berkshire Hathaway Inc. started off the first quarter of the new year in a similar fashion. Its financial services portfolio (as defined by SNL) only logged three transactions based on 13F filings with the SEC, and all of them were in the banking space.
For a larger version of this table, click on the image or click here.
"Best of Buffett" reviewed in Banking Exchange column
Recently banker-reviewer Will Taylor wrote about The Essays of Warren Buffett: Lessons for Corporate America, a collection of Buffett's messages to Berkshire-Hathaway stockholders. Taylor pronounced the collection "a great read." Read his review of the Buffett collection.
Wells Fargo & Co. kept the top spot in Berkshire's stock portfolio in the first quarter of 2013, with Berkshire adding 18,312,462 shares and clocking in with a market value of $16.95 billion, up from $15.03 billion the previous quarter. The San Francisco-based bank accounted for roughly 20% of Berkshire's overall stock portfolio, followed by Coca-Cola Co. at 19% and International Business Machines Corp. at 17%. Over the past year, Berkshire has increased its stake in Wells Fargo by 63,835,395 shares.
Berkshire also bought up shares in U.S. Bancorp. The investment company purchased 193,500 shares in the first quarter. But the uptick still pales in comparison to the year-over-year net drop of close to 7.6 million shares despite the fact that the bank's stock returned 9.68% during the same period. The stock is currently trading close to its 52-week high.
The only bank to lose ground in the first quarter was Bank of New York Mellon Corp. Berkshire shed 694,800 shares even as the bank registered a positive total return of 9.81%.
At the end of the first quarter, Berkshire's financial services portfolio made up close to 37% of the overall value of stocks disclosed in the 13F filing.
[This article was posted on June 7, 2013, on the website of Banking Exchange, www.bankingexchange.com, and is copyright 2013 by the American Bankers Association.]

Latest from SNL Financial
back to top