How buzzwords put us at risk
Popular terms for complicated tech can cloud key issues
How often do you use words like Cloud, Internet of Things, and even WiFi?
According to one security expert, you may be part of the problem. Frank Downs, a Defense Department-trained professional, says buzzwords obscure what computing terms actually mean.
Downs recalls first hearing the term "Cloud" and not knowing its implications. He was working at the Department of Defense at the time, and he understood the Cloud icon on PowerPoint slides to mean "just another data path."
Later, he and a friend were talking about their night courses. His friend described uploading his software programs to his professor's Dropbox. Thing was, the programs contained encryption and decryption technologies. His friend was pleased he didn't have to use any of his personal storage space for schoolwork.
"Well, that's the cloud for you," the friend concluded. "You're just putting your stuff on someone else's computer."
At that point two lightbulbs went off for Downs simultaneously.
• First, he understood in the concrete exactly what the Cloud was.
• Second, he was horror-struck that encryption-decryption programs were being casually uploaded to it.
Looked at clouds from both sides now
"The power of buzzwords is that they get people to swallow computing concepts they really should challenge," Downs says.
The real definition of the Cloud would go something like this:
The cloud is a term referring to accessing computer, information technology (IT), and software applications through a network connection, often by accessing data centers using wide area networking (WAN) or internet connectivity.
"But you get tired halfway through the sentence," say Downs. So the term "Cloud" was invented to capture it all.
"It becomes a friendly icon on a PowerPoint slide and nobody analyzes the word anymore," he says. "The Cloud is, like most things, just a [simplistic] description of a capability or technology that has existed for years. For myself specifically, I would sit in briefings and presentations, day after day after day, wondering what everyone was talking about when they mentioned the Cloud."
Marketing-speak isn't the same as knowing
The "Internet of Things" is yet another buzzword for small, everyday items that happen to connect to the internet.
"It was the same with WiFi," Downs says, which was originally known as EEE 802.11, a reference to a radio-frequency policy. This term was used "until a group of marketers realized the word 'WiFi' rolled off the tongue better."
Marketing terms are incredibly handy, but Downs reminds us that we need to continually remind ourselves of the reality behind the terms and not to be deceived by how friendly they sound.
Read Frank Downs describe how he foiled Anonymous' hack of his home and many more case studies in the upcoming book by Christos Moschovitis, Cybersecurity Program Development for Business (Wiley, 2018).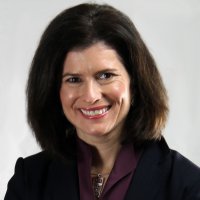 Latest from Anna Murray
back to top