CFOs starting to adopt technological approaches to corporate strategy
It's a good sign for the economy that chief financial officers in general are shifting gears from coping with new regulatory and risk pressures, to thinking about business expansion and overall strategic planning.
What also is clear that, in this new world, new technology plays a crucial role. CFOs readily recognize that they have to not only get on top of the new tools, but must expand their uses in ways that today seem revolutionary but in the near future will become the norm.
Several recent and separate surveys come to remarkably similar conclusions. While they all look at business in general, without breaking it down specifically to banking, they are instructive.
Accenture and Oracle collaborated on a survey of CFOs in various industries around the world. Almost two thirds said they have an increasing responsibility for setting and determining strategy, and almost half said their role in business transformation efforts has increased.
"As CFOs see their zone of influence and responsibilities expand, they can also be under increasing pressure to fuel their corporate growth engines," says Donniel Schulman, managing director at Accenture. "As the CFO agenda broadens, finance officers are leveraging back office processes, control, and analytics to provide insight and priorities for transformation. This can allow them to successfully step up and fulfill their role as agents of change."
KPMG and CFO Research did their own survey of domestic CFOs and concluded that they are now ready to focus on business expansion, including growth and new services, and to do so will focus on strengthening their planning, information, and analytics capabilities.
"Many CFOs are evaluating new performance tools, cloud technology, and consolidation of systems as part of their expanded enterprise strategy. In addition, almost three quarters of respondents expect to continue the adoption of mobile devices in their organization over the next two years," the KPMG report says.
Gartner, in yet another study, concludes that business intelligence and analytics will be the top technology investments for CFOs through 2014. It found that the top business process area needing technology investment is facilitating analysis and decision making, followed by the ongoing monitoring of business performance, and then collaboration and knowledge management.
"The CFO's influence over IT is consistent and, in many organizations, is growing. We have seen in the study that a large percentage of CFOs own the IT function. This year's responses show that 39% of IT organizations currently report to the CFO," says John van Decker, Gartner research vice president. "This high level of reporting to the CFO demonstrates the need for companies to ensure that their CFOs are educated in technology, and underscores just how critical it is that [chief information officers] and CFOs have a common understanding of how to leverage enterprise technology."
The need to evolve the CFO-CIO dynamic likely will only increase, Gartner says.
"The survey findings would seem to suggest that the CFO prioritizes business applications higher than the CIO," says Bill Sinnett, senior director at Financial Executives Research Foundation, which collaborated on the Gartner research. "If the CIO does not understand this, then there's a chance the CFO will sponsor his or her own initiatives, and not coordinate them with the IT organization. This demonstrates the trend that business intelligence is becoming less of a CIO responsibility and more of a CFO and line-of-business responsibility."
The KPMG survey also picked up on this. "We are at a critical convergence of old and new technology where an organization needs to be confident in their data and focused on outcomes," says Stephen Chase, KPMG's U.S. Technology leader for management consulting. "CFOs and CIOs can work as a team, focus on the business strategy and goals, evaluate the information lifecycle and the related technology, and ultimately enable the flexibility required to expand their business."
The Accenture/Oracle survey addresses the same point, albeit in an indirect way: "CFOs say that a number of obstacles are hindering their ability to reach their full strategic potential. The top three, according to the report, are the challenging economic environment (37%), a shortage of time (35%), and lack of integration between the finance function and other parts of the business (31%)."
It goes on to say that CFOs see a need to shift away from IT maintenance and integration issues to focus on technology as an innovation enabler than can drive strategic, operational, and professional objectives.
"CFOs have always played a critical role in successful businesses, but what we have seen over the last few years is that the role has expanded beyond traditional finance disciplines to increasingly include broader business strategy and transformation initiatives," says John O'Rourke, vice president of product marketing, Oracle. "CFOs realize that while their role has evolved, there is still scope to expand their influence within the business and further utilize their unique skillset. Technology can play an important part in helping CFOs realize this potential."
Sources used in this article include:
Chief Financial Officers Extend Strategic Influence and See Technology As Increasingly Important, Study from Accenture and Oracle Finds
Gartner Says Business Intelligence/Analytics Is Top Area for CFO Technology Investment Through 2014
Cfos Look To Enable Business Expansion And New Services By Leveraging Data To Drive Growth, According To KPMG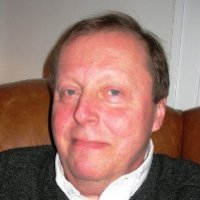 Latest from John Ginovsky
back to top