Paradigms don't shift anymore, they're ripped apart and put back together
In a topsy-turvy world, what used to be good—predictability—now gives way to the new good—disruption
It used to be that disruption was flat out bad. Civil disruption. Disrupted television shows. Travel disruptions. All were bad, bad, bad, worthy of glaring news headlines and much shaking of heads.
Now, it seems—at least in technology development and business restructuring—disruption not only is good but is starting to be essential.
"The ability to use free platforms to create and roll out new ideas is not just compelling; it's disruptive," says a recent report from Forrester Research. "And 90% of executives get it—digital disruption is real, powerful, and threatening."
James McQuivey, vice president and principal analyst at Forrester puts it even bluntly, or at least more hip: "Big companies that can't agree on budgets and people to staff a disruptive effort will be stuck in meetings, while digital disruptors change the game from their living room."
Forrester isn't the only industry observer saying things like this. Here's Tom Archer, technology industry leader at PwC: "Technology CEOs face the dual challenge of having to understand the disruptions for their own business, but they also need to guide their customers or risk becoming irrelevant. With the pace of change occurring faster than ever, technology executives must be prepared to pivot their strategies to address the implications of cloud, social, and mobile on their business, fend off new market entrants, and adapt to changing customer behavior and spending."
Such a statement has to resonate with bankers everywhere, as they deal now with accelerating change, rapidly developing technologies, new competition, massive regulatory changes, and increasing customer demands.
All of which makes the essay by James Walter, CEO of Finagraph, particularly relevant. He writes eloquently about how the relationships between banks and commercial customers have weakened during the recent financial crisis. While retail banking has seen resurgence in the past few years, due in part to aggressive adoption and implementation of new technologies, the commercial banking arena hasn't kept pace. Disruption is key, he says: "With relationship banking, bankers will need to make recommendations to improve the financial health of a business. The financial technology sector is booming—with the area of core banking services a target for disruption."
Again: disruption as a good thing. Only, it's not always called that, so you have to be on your toes to pick up on it. Gartner, for example, uses other terms but they really are synonyms for disruption—"digital business transformation" and "discovery oriented project management," being two examples from one of their recent blogs.
"Most projects are all about delivering on-time and on-budget and keeping risks at a minimum. Transformation is about discovering real breakthroughs in current performance versus marginal improvements. It's about taking risks and working iteratively against unknown outcomes using agile principles of operating," says Richard Fouts, research vice president at Gartner, in the blog.
Accenture, in its recent report, also doesn't flat out identify technologies as disruptive, although it does refer to them as "key" and "transformational" and indicative of success by companies that invest in them aggressively.
"Accenture's research found that the adoption rate of key technologies, including cloud computing, analytics, social, mobility, and security, was greater across-the-board for companies that excel in their use of IT than their counterparts. According to the research, these companies have recognized and embraced the transformational impact of digital IT to create new products and services that supports growth," according to the company.
IDC Financial Insights has come up with its own term—"3rd platform"—but it too can be considered as another synonym for disruptive.
"The 3rd Platform is the next-generation compute platform (mobile device accessed, cloud based) that will supplement 1st Platform (mainframes) and 2nd Platform (distributed computing) solutions already in the market today," says an abstract of an IDC report.
"The coming of the 3rd Platform changes many of the game rules and moves the entry point upmarket in a number of ways," says Al Gillen, program vice president, System Software, IDC.
Don't be put off by verbiage that's starting to sound like science fiction, or at least badly mixed metaphors; the business technology world is taking it very seriously.
For example, in describing a recent IDC report, the company says this: "In managing the complexities of IT and accompanying risks, the technology genie has become the master for many firms, as they struggle to maintain reliable, safe, and resilient IT systems in parallel with business transformation. Meanwhile, agility, simplicity, and control have become the mantra of many 3rd Platform IT vendors, presenting unique challenges for chief risk officers, CIOs, and line-of-business executives managing business transformation efforts. These challenges, coupled with unfamiliar post-financial crisis competitive dynamics, consumerized IT and data, and disruptions to traditional business models, leave IT risk leaders on an entirely new battlefield fighting the unrelenting foe of technical complexity."
Pretty breathless, but at least IDC makes the link between "3rd platform," "business transformation," and "disruption."
Perhaps some advice from PwC can help bank CEOs and CIOs plot some disruptive strategies of their own:
"Radical shifts in technologies translate to radical shifts in business models. In order to prepare, technology CEOs should consider a variety of steps, including:
Developing an appropriate innovation strategy that ties in with the corporate vision and company capabilities;
Determining the best ways of fostering and sustaining organic innovation;
Identifying opportunities for growth;
Determining strategic investment bets; and
Identifying appropriate partners for highly integrated digital ecosystems."
Sources used for this article include:
Investing in Digital Technologies and Improving Customer Experiences is Enabling Companies to Identify New Growth Opportunities and Enhance Performance, Accenture Research Finds
Organizing For Digital Disruption: Where And How To Ignite The Disruption You Need
Gartner Identifies the Top 10 Strategic Technology Trends for 2014
How to Approach Customer Focused Digital Transformation
The Emergence of the 3rd Platform: how Is System Software Impacted?
IDC Financial Insights Highlights 10 Most Significant Sources of IT Complexity Risk
Technology CEOs should consider nine disruptive forces that are impacting businesses, according to PwC US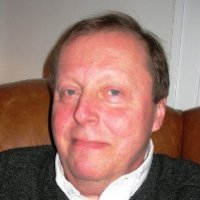 Latest from John Ginovsky
back to top