The examiner from Heck
With safety and soundness better, compliance—especially fair-lending—continues to dog banks
Blogger Jeff Gerrish says some examiners pull out the magnifying glass, certain they can find something to write up a bank about.
A few years ago I did a blog entitled "The Examiner from Hell." It was probably one of the best-read blogs I've done. At the time of that blog, the financial meltdown was in full swing, and one examiner's lunacy in particular really hammered home the fact that the regulatory environment for community banks was changing.
As we quickly approach the end of 2013, it has become clear in our practice that the regulators are, as a whole, becoming a little more kind and a little more gentle in their dealings with our banks.
Unfortunately, that does not mean that only clear skies are on the horizon.
Recent trends in safety and soundness and regulatory compliance may be a reminder that a nicer examiner can still be from Hell.
Why things have changed
From a safety and soundness perspective, the "kinder and gentler" regulatory approach is simply because the regulators do not have the same asset quality issues to criticize that they did in 2010. Pockets of the country are still in the thick of things, but the nation as a whole is coming out of "recovery" mode and focusing on long-term cost cutting and profitability.
One would think, then, that the regulators would take a breather. Refocus their examination efforts on actual safety and soundness rather than looking for "problems" with a magnifying glass.
It is a nice thought, at least.
Hammer looking for a nail
We recently ran into a couple of unrelated situations that reminded me that some examiners just assume there is a problem and make it their primary task to find it. In each case, our client's asset quality was perfect.
So what was the examiner's response?
To criticize something else.
In one situation, the examiner took issue with the bank's capital plan. In the other, the examiner took issue with the bank's vendor management—and not from a productive standpoint.
This examiner actually wanted the bank to conduct due diligence on its local utilities provider.
That is absurd.
The FDIC, in particular, has a large number of new, young examiners, so it could be that those examiners are trying to prove their worth to the higher-ups. Regardless, it looks like some examiners are taking community bank's improved asset quality as a green light to criticize other areas of the bank.
The goal for all examiners, especially the newer ones, should be to listen to bankers and gain their perspective on the situation, not criticize when there is no basis for it. Hopefully, this trend will not continue.
Compliance examiners keep the pressure on
From a compliance perspective, examiners are as tough as ever.
In fact, they are tougher.
Despite all of the talk in the industry about treating community banks fairly, compliance has not lightened up. It has gotten worse. Not only is it more detailed, there is more of it.
The problem with the current focus on compliance, particularly in the fair-lending arena, is that the bank has to "prove itself innocent."
One of our clients was recently accused of discrimination against women in its lending practices. Because gender is a protected class, such a practice would clearly be in violation of fair-lending laws. We did an analysis of the bank's loan portfolio and underwriting methodology and went to bat for the client. We actually were able to provide the information to the field examiner while the examination team was still on-site.
Their response? "Well, I guess you are not really discriminating, then." The bank had proved itself innocent.
It seems that any bank in the country can be charged with a fair-lending violation under these standards.
The good news is that most of these community banks are, in fact, innocent. The bad news is that it may take some time for the examiners to realize that, and the bank may find itself in the regulatory "penalty box" trying to prove its innocence for an extended period of time.
You can find open minds and open ears
Fortunately, not all of the examiners are from Hell.
I have dealt with many regulators over the past couple of years who seemed willing to listen to bank management and negotiate the proper course of action to ensure that the bank stayed in business and returned to safe and sound operations.
I hope you find yourself working with an examiner from the second group.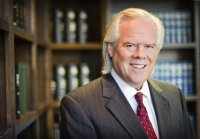 Latest from Jeff Gerrish
back to top