What's a 100-year-old bank worth today?
Warm fuzzies and local loyalty don't amount to much anymore
I have been informed by the esteemed editor of this website that I have reached my 100th blog for "Gerrish on Community Banking." He also indicated that my pay would double. I thought about that and I think adding zero to zero still results in zero. It was a nice thought, however.
When I think about completing 100 blogs, I think about other "century marks." And it makes me think about the century mark that many of our community bank clients across the nation have already hit.
100 years of banking
When you think about it, any bank that was formed before 1913 has hit the century mark or will hit it this year. According to the FDIC website, there are 2,731 banks that were formed in the U.S. prior to July 15, 1913. Since community banks make up most of the banks in this country, I think it is safe to assume that most of those 100-year-old banks are, in fact, community banks.
Over the years, I have worked with a number of banks that have hit the century mark. Many put together a booklet on the bank's history. It is always interesting to look back to see how much capital the bank had when it was formed. Usually, it's something like $20,000 to $30,000.
I remember one bank in particular where the CEO was reviewing the history of the bank with me on its 100th anniversary. The CEO had not been there the entire time, but my guess is he had been there for most of it. It was fascinating to listen to the information he gleaned from working for the bank, even as a child, as one of his parents was part of the management team.
The most interesting thing to me about a bank that was formed before World War I is that when it went to raise capital, the capital typically came in small chunks from everybody in the community.
It was, in fact, their community bank. They owned the shares. They had a loyalty to the bank. They had an emotional attachment.
As a practical matter, you could not pry the shares from their cold dead fingers.
That old connection is going, going ...
If you fast forward multiple generations, however, many of our community banks lack similar loyalty from their shareholders. For many of the shareholders who are multiple generations removed from the original shareholders, there is no emotional attachment to that stock.
It may have come from a great, great, great grandparent.
In fact, many community banks that I have visited with, as a practical matter, do not even know who their shareholders are. They have lost touch, as the bank has grown and the shareholder base has grown and the shares have been distributed.
I remember being in a 100-year-old bank in the eastern part of the country that had pockets of shareholders in Oregon, Washington, and California that they had never even met.
So, as a bank reaches 100 years old and exceeds it, one issue that needs to be addressed is, what do you do with this shareholder base that has lost its emotional attachment to your stock?
The answer is, the bank must focus on the stock's financial performance. Financial performance is the only potential direct attachment.
Performance, the price of independence
As a result, if those banks want to continue to be independent, they must provide financial performance, i.e., enhance shareholder value, for their current and future shareholders.
Although this is a necessity for every community bank, it is even more acute with respect to the 100-year-plus institution.
Enhancing shareholder value, as you regular blog readers know, basically means focusing on earnings per share growth, return on equity, share liquidity, and a dividend policy or distribution (for Subchapter S) coming off the stock.
If the board establishes appropriate strategies to enhance shareholder value, then the bank should be able to maintain its independence if that is the desire. These strategies would likely include some cash flow off the stock and some creation of liquidity, either through an actual market for the shares or through the holding company's redemption of shares.
Plan for your aging shareholder base as your bank ages.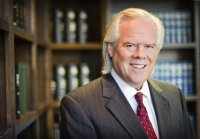 Latest from Jeff Gerrish
back to top