UDAAP? Violation? Or both?
Ten years after Dodd-Frank added the extra "A," it's still a mystery
"Stop!" is clear enough, but when the subject is UDAAP, often much isn't so clear.
If I could have a super power, I wouldn't pick flying like Superman. Nor would I choose great strength like Wonder Woman.
I'd pick mind reading.
It would come in extremely handy when dealing with regulators and examiners, especially in trying to determine what will be the next UDAAP craze.
You and I can read cases and briefs of past infractions—although the published information doesn't provide much detail—but that doesn't help us predict what the next UDAAP (Unfair, Deceptive, or Abusive Acts or Practices) issue is going to be.
It's both what makes this business exciting and frustrating at the same time.
Going beyond semantics
Okay, so let's see if we can lay out the challenge:
• Violating a regulation is a regulatory violation. That seems straightforward enough. Although, even here, there is quite a bit of grayness that can creep in, due to lack of clarity in the regulatory language; multiple interpretations from regulators; overly broad language that doesn't apply to the real world, etc.
For example, Regulation Z specifically prohibits negative amortization in a high-cost mortgage loan, both of which are defined. To do so would be a regulatory violation.
• Violating a law is a legal violation. However, if there is no implementing regulation that clarifies the details of the law, knowing how and when to comply with the law can be more challenging.
The Fair Housing Act is a good example. Decades of court decisions, legal precedents, and regulatory guidance have gone into the effort to enlighten us on what it means to not "discriminate against any person in the terms, conditions or privileges of sale or rental of a dwelling … because of race, color, religion, sex, familial status or national origin."
Issues of intent and disparate impact are not mentioned in the statute, but they are the reality from which we have to base our business.
The Unfair or Deceptive Acts or Practices (UDAP) provision of the Federal Trade Commission Act, with the added "A" from Dodd-Frank, for abusive acts or practices (UDAAP), is a law with a general set of standards to live by, but not an implementing regulation with clear Do's and Don'ts.
• Financial regulators have provided standards and criteria to help banks determine what is unfair, deceptive, or abusive.
These standards lack the formal rulemaking process that regulations like Regulation Z, E, or DD have been subject to and, for the most part, lack any of the oversight by the courts that Fair Housing Act legal precedents have.
Parsing UDAAP issues
Often it's reasonably easy to discern a regulatory or legal violation from a UDAAP issue.
Although, even in regulatory violations such as these, there is much interpretive latitude in determining what constitutes "reasonable diligence" and supplemental information that is "required" for a valid investigation.
Let's go back to the previously stated Regulation Z provision that clearly prohibits negative amortization in a high-cost mortgage loan. This type of provision in a mortgage loan was sometimes found in subprime mortgages and was sometimes a potential indicator of predatory lending, depending on the circumstances.
So, the question is, could an examiner determine that this is a UDAAP violation as well as a Regulation Z violation?
Possibly. I don't know.
Does there have to be malicious intent? No.
Did the aforementioned institution purposely set out to erroneously disburse funds from the wrong borrowers' accounts to pay insurance premiums for different borrowers?
I don't think so. But, mistakes happen.
Translation, UDAAP.
Regulatory violation, legal violation, UDAAP violation? Or all three?
I'll let you know when I get my super power.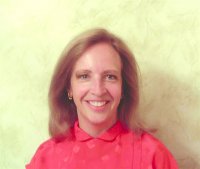 Latest from Nancy Derr-Castiglione
back to top