Mobile comes of age, and Compliance looks in
A regulatory eye on Fed mobile survey highlights and their compliance implications
Photo by Kaboompics.com
Common Sense Compliance co-blogger Nancy Derr-Castiglione casts her experienced compliance radar over mobile banking.
I have to admit that I'm not one of the multitude of devotees of mobile banking. In fact, you're hearing from only a fairly recent convert to internet banking.
(They had to drag me kicking and screaming away from my paper statements to electronic statements and internet banking. Now, I wouldn't be without them.)
So, when I did my first deposit operations compliance review that included mobile banking, and particularly mobile deposits, I had two challenges. First, I had to grasp the regulatory compliance implications. Second, I had to consider the concept of why anyone would be using their mobile phone to do their banking, especially make a deposit.
Clearly, mobile is here to stay, so if you are in compliance, join me for a quick tour of recent research about mobile from a compliance perspective, and then some discussion about what we have to looking for.
Finding my level in Fed's survey
Hey, maybe I'm cooler than I thought: It turns out that I am using mobile banking and using it in one of the most popular ways.
The Federal Reserve Board published its annual survey of Consumers and Mobile Financial Services in March. According to the survey, the most popular mobile banking activity is checking one's account balance. Ninety-four percent (94%) of mobile phone owners with a bank account used their mobile phone to do so.
The second most popular mobile banking function is transferring money between one's own accounts (58%), followed by receiving an alert, text message, or email from the bank on their mobile phone (56%).
The Fed survey reveals, not surprisingly, that the use of mobile financial services continues to increase each year. Usage is higher among younger adults. The 18–29 year old age group is way ahead of the 60+ year olds (18%).
Privacy is a concern from both mobile banking users and those that don't use mobile banking. But, one of the major reasons people haven't used mobile banking is because they believe their banking/financial needs are already being met through existing methods (internet, ATM, branch, etc.). They don't see a need.
The Fed survey also showed that racial minority groups are more likely to use mobile banking that non-Hispanic Whites. Fifty percent (50%) of black non-Hispanics and 56% of Hispanics in the survey used mobile banking versus 37% of white non-Hispanics. The overall usage in this year's survey was 43% (which had increased from 39% last year).
Interestingly, the "underbanked" group also used mobile banking services more frequently than the fully banked (55% versus 39%). The underbanked group consists of people who had one bank account and had used one or more alternative financial services (typically from a nonbank entity) within the past year. Generally these services consisted of money order purchase or check cashing services.
How a compliance officer can apply this
So, when embarking on a compliance review of mobile banking services it really helps to keep in mind some of the key take-aways from the survey, particularly who the customers are likely to be, how they are going to use the service, and how the institution is representing the service.
Here's an interesting one: The Expedited Funds Availability Act/Regulation CC doesn't apply to mobile deposits. Institutions are establishing hold policies and funds availability policies for mobile deposits that vary and are determined by the contractual relationship with the depositor.
Here's another: Institutions disclose their privacy policies and information sharing practices that include mobile banking services. Compliance review should include verifying whether the institution is adhering to those disclosed policies and practices.
Here's a UDAAP angle: If an institution is promoting mobile banking to increase customer usage or comfort level with the service, it's important that the advertising is evaluated for unfair and deceptive advertising practices.
The groups that are more likely to use mobile banking according to the Fed survey, such as the underbanked, may not be as sophisticated about banking services and more vulnerable to complex offers. Or they must might require more information.
Boost your radar for mobile
This is a relatively new innovation that the regulations haven't quite caught up with yet.
Note, for example, that Regulation E also doesn't apply to mobile deposits—because these imaged deposits are initiated by paper checks.
Don't worry: Regulators will soon find a way to regulate the hell out of it. If banks provide the service fairly and responsibly without generating customer anger over how deposits are processed, holds placed, disputes resolved, transfers completed, etc., the regulations will be slower in coming.
For a general review of the Fed study, see "Mobile banking upwardly mobile"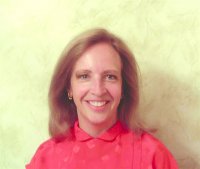 Latest from Nancy Derr-Castiglione
back to top