How to tell business stories that stick
Book Review: Learn to use a powerful leadership tool better
Hooked: How Leaders Connect, Engage, And Inspire With Storytelling. By Gabrielle Dolan and Yamini Naidu. Wiley. 216 pp.
As a banker, I can think of hundreds of stories during my career where customers enjoyed tremendous financial success because of the loans a bank made to them. That credit that gave them an opportunity to purchase a business or expand a business they already owned.
I can also think of the countless hours that bank employees spend volunteering at various non-profit organizations, in an effort to enrich the communities where our banks are located. The many thousands of dollars various banks donate to the schools and other non-profit organizations in our communities also come to mind.
However, as a banker I don't do a good job of telling the stories about the good things banks do every day to support our communities. Most of what appears in the media today are stories of abuse and greed, rather than the thousands of quiet stories of how banks are doing their part everyday to help lead the country out of the recession and improve the communities in which their banks serve.
Hooked gives you a step-by-step guide that will show exactly how to develop and tell a business story, as well as the good story of your bank. It will also help you as a leader to develop stories to inspire and encourage your employees.
"Storytime" on the job
What exactly is "business storytelling"? We have all shared a story of a past experience at one time or another, but what makes business storytelling different?
The authors define business storytelling as "the sharing of a story about an experience and linking it to a business message that will influence and inspire your audience into action."
Each business story must have three key elements:
• A purpose.
• Data support.
• Authenticity.
When it comes to business it is extremely important the story be accurate and supported by facts. How often have you seen a good story go viral on the internet, only to subsequently be proven false? The reader feels betrayed. The ultimate goal of a good story is for people to know exactly what you are saying so they can remember the story— and re-tell the story.
Why is storytelling important?
The purpose of business storytelling is to make information relevant, meaningful, and engaging. Entertainment is your tool, not your main goal. The purpose is so employees are motivated to perform the task, rather than simply doing the task because they so instructed. Stories that inspire peoples emotion will lead them to act.
At the end of World War II, the prevalent management style was based upon a military-style command system. Management told their employees what to do and the employees were expected to do as they were told without question.
Management style has definitely changed as today's worker wants to be engaged and to understand their individual roles in the overall operation of the company.
"Logic makes people think," Zig Ziglar once said, "but it is emotion that makes people act."
Four styles for telling business stories
There are four types of storytelling style, according to the authors: the avoider, the joker, the reporter, and the inspirer.
• The avoider doesn't think there is any place for storytelling in business.
• The joker tells many stories and the main purpose of the jokers' stories is to make people laugh. Therefore, the joker has a lot of potential to improve his storytelling to have more of a business purpose.
• The reporter simply restates the information he is presenting, which is usually very boring. When a reporter tells a story, no connection develops between the speaker and the audience.
• The inspirer has a clear purpose for each story told and is not afraid to use personal stories to make a point. The inspirer has the ability, through their story, to connect with the audience and inspire them into action. The purpose of this book is to help you become an inspirer.
How do you get to "inspirer"?
To be a good storyteller, you first have to craft your stories and practice them.
Your stories need to have a specific purpose and get straight to the point and you need to understand to whom you are speaking when you tell the story, the authors advise.
My first thought is, "Where will I ever get a story to tell?"
Many of us have been living one.
Most of us who have been in banking over the past few years during the greatest recession since the Great Depression have a strong story of survival.
But the authors point you to plenty of other material.
You may also have stories that include mistakes you have made in the past. These types of stories are encouraged by the authors. They have found when leaders share their stories of failures it is seen as a sign of strength.
The point is that all of us have many stories we can tell from our everyday work and personal lives. The important part is to remain humble and not to use stories that show how great you are as a person or leader. Your customers can provide you with great stories when they tell you ways your bank has helped them or they tell you about products they like. These can be great stories to tell other customers as a means to obtain more business.
Building your story for the telling
Every story has three parts: a beginning, middle, and ending, as outlined by the authors.
1. The beginning is where you establish the time and place for your story, which validates it as a true story with the audience.
Don't begin a story with, "Let me tell you a true story," the authors warn, because it will leave the audience wondering if the other things you have said were, therefore, false.
2. The middle of the story is where the action happens.
This is where the story is told. It should be as simple as possible and stick to the facts. A key element is to have a single main or key character for the story and this character should always have a name.
3. The ending is critical.
This is where you bridge the story to the business point you are trying to make.
If you don't do a good job on the ending, the reason for the story will be lost.
From your head to listeners' ears … and hearts and heads
Dolan and Naidu give many helpful tips in this book. Among them:
1. Once you learn how to craft a story, commit it to paper and practice out loud.
You should come up with several different stories for each occasion in which they might be used.
2. Name each story for your own reference.
3. Hold your stories to no longer than two minutes.
This will help you become more comfortable in telling stories, so when the occasion arises that one of your stories can be used, you will seize the opportunity.
4. Remember why you are telling the story.
If you are trying to influence positive behavior with your story, you have to use positive stories.
After many years of research, the authors are confident personal stories are always the most effective stories. When I think back upon all of the speeches I have heard at various conventions, I realize that the speeches I remember the most of the speakers all had a personal story.
At this point, you have probably decided if storytelling is something you would like to try or not. If you are interested, I strongly encourage you to read this book. Not only will you learn the power of storytelling, but you will also learn how to tell the most powerful story of all—your story.
Editor's Note: Until recently, authors Gabrielle Dolan and Yamini Naidu shared a company called One Thousand & One, dedicated to business storytelling. They recently formed separate firms. Both authors' websites, linked here to their names, offer a free download of the first chapter of this book.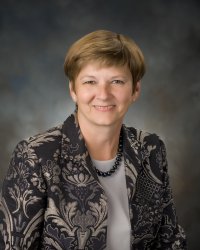 Latest from Jane Haskin
back to top