Do you run an optimistic office?
Book Review: Happier employees make a better-performing company
The Optimistic Workplace: Creating An Environment That Energizes Everyone. By Shawn Murphy. Amacom. 240 pp.
"People thrive in a climate where they feel valued, where they know their contributions are meaningful, and where their core values are closely aligned with the values and character of their employer"—Dorie Clark, adjunct professor at Duke University, in the foreword
A proliferation of books dedicated to the idea of providing employees a meaningful work experience have been published recently. While I don't think this is a new concept, it has definitely been emphasized, in part due to the influence of the millennials in the workplace.
I admire this generation for the commitment they have shown to only work for companies they feel share the same values they have as individuals. In a report from Net Impact, 58% of students identified with the importance of working for an organization that aligns with their values.
This has forced companies to re-evaluate their corporate values and the work environment they provide for their employees to make their company more attractive as a place millennials would want to work. In the course of that process companies have discovered the effort can make their company more attractive to all workers.
The Optimistic Workplace is a guide for companies and managers to making teams and the entire organization work more efficiently to meet the desires of both the employees and the company. It has been proven that when employees are happy in their work environment, their productivity rises. The result is a win for everyone.
"People in positive work environments outperform those who work in negative climates by 10% to 30%," writes author Shawn Murphy, a workplace consultant. "In a positive work environment, people are more confident about their work. They enjoy working with one another."
Who has the greatest influence on the work environment? According to Hay Group's research, it's the immediate leader— quite possibly you, if you are a boss reading this review. You set the mood in the work environment. In fact, your leadership style impacts work climate by up to 70%, according to the book.
That strikes me as a tremendous amount of influence, potentially for the good.
Making good changes happen
What can leaders change or improve to make their company a positive workplace?
"Today you need to be relatable—you need to be more human," Murphy says. "Also critical to shifting the climate is to demonstrate that you care about each person's well-being. When people feel that the work environment is safe, optimistic, and yes, joyful, they are more likely to contribute their best."
People spend so much time at work, they want to enjoy being with the people they work with, and feel safe in having personal conversations with co-workers without feeling they will be punished by management.
Expressing joy is simple, though it takes some effort. It means giving a smile when a team member does great work. It means going out of your way to recognize people in ways that are meaningful to them.
I must confess, as a manager I'm guilty of being so busy getting a task done that I forget to thank and acknowledge the excellent work of the people who actually did the work.
Such simple acts of gratitude and acknowledgement are too often downplayed while businesses emphasize financial motivators such as salary increases and bonuses. The author believes this focus on money is an outdated—but easily changed—mindset. In a positive climate, people are believed to be, and are, treated as mature, fully functioning adults. As recounted in the book, this is an important perspective for Netflix. They have a saying at Netflix that the company hires "fully formed adults."
Mistakes made along the way
Even though the optimistic workplace is the ultimate goal, there can be a downside.
For example, Murphy believes it's a mistake for managers to promote optimism to the point where employees no longer think diverse, individual thought processes are welcomed. Likewise, overdoing optimism may lead to a false sense of harmony within the company.
Both of these missteps can cause a breakdown of trust in management.
Another misstep companies can make is assuming people understand the importance of their work. Thought leader and author Patrick Lencioni, quoted by Murphy, says people need to hear the same message seven times before finally getting what you're saying.
Managers can also overemphasize the good feelings from optimism to the point they are caring without requiring accountability from the employee. This is known as the "country club effect."
All of these are results of letting the pendulum swing too far towards promoting optimism, indicating the wisdom of moderation.
Optimism requires some introspection
When it comes to creating a positive work environment, employee well-being is a central driver, which can be accomplished through values based leadership. So, knowing your own values as a manager is critical.
Murphy provides a list of values and the reader is asked to select the top five that resonate with them the most. The book has a companion website that will guide you in selecting your own top values.
Murphy makes the point that, ultimately, the expression of your personal values can't be withheld while working. This will affect your performance.
But further, if your worklife is not a positive experience because of a lack of autonomy, purpose, passion, and meaning, you will likely feel dissatisfied in your overall life.
Sense of personal purpose
Murphy believes that the first element of the origins of optimism is purpose—the reason you do something.
On this, he quotes John Leboutillier, president of Unilever Canada: "For those who don't embed purpose into their companies, at best these companies will underperform and at worst, they will perish."
Murphy says that a strong sense of purpose is believed to produce at least five benefits:
1. Help you recover from negative situations.
2. See an increase in your capacity to remain clearheaded during stressful times.
3. Increase your willingness to help others find and align with their own purpose.
4. Experience lasting enjoyment of your work through an increase in your intrinsic motivation.
5. Produce greater awareness of and control over your emotional response to demanding work and life situations.
Clearly, then, resilience can be strengthened when a person has a sense of purpose, says Murphy.
Meaning of meaning
The second element of the origins of optimism is meaning. In this era when employees stay with a company fewer than four years, by one report, it would be prudent for leaders to learn how to help people find meaning in their work and have a meaningful work experience.
This suggests a question: What is the difference between meaning and meaningful work?
As defined by Murphy, meaning is a personal experience. It's that personal satisfaction your group has after everyone worked together to book a large loan that will help a children's rehabilitation hospital expand so they can treat more children.
An interesting point Murphy makes, that I believe to be true, is that the way employees feel about their work environment is directly linked to their perceptions of their boss. I know many people who have had great jobs but they left the company because they didn't have a good relationship with the immediate boss.
Most became so miserable at their job they simply couldn't stand to work at the company any longer.
Changing how we work
The third element of the origins of optimism is that we must change the way we work.
"Job crafting" is a bottom-up approach that involves employees in the process of shaping what their work looks like. The focus is on three areas: task crafting, relational crafting, and cognitive crafting.
The author states, "The value of job crafting to workplace optimism is in the collaborative nature: employee and manager work together to make alterations to task, relational, or cognitive attributes of work. Employees get their fingerprints on work, deepening their ownership of one of the biggest influences of their lives with a focus on ensuring the business and the employee get to desired outcomes that are important to both."
People leading people
The fourth element of the origins of optimism is human-centered leadership.
It's wrong to look at your employees simply as a source of revenue generation for the company. The work climate suffers when employees don't believe their leader will stand up for them as individuals. There is an element of trust missing in the employer's relationship with the employee.
"The steward's role is to care for things that don't belong to him," Murphy writes. "With that in mind, your people don't belong to you. They are free agents. It is a fundamental obligation of leadership to be a good steward of the lives entrusted to you."
A community in a company
The last element of the origins of optimism is creating community. It is human nature to want to feel a part of the group.
This is why people enjoy playing team sports so much. They feel a part of the team. Employees spend too much of their time at work to feel ostracized. It is the group leader's responsibility to make sure everyone feels included.
It is easy to become comfortable with the people familiar us to the exclusion of new members to the team. Suggested methods to help everyone feel a part of the organization are included in the book.
Reflections on optimism and the workplace
This was author Shawn Murphy's first book and at times I didn't think it flowed very well, but overall I enjoyed reading the book.

For me, one of the best lessons was that the attitude and the sense of optimism start at the top with the boss. You can't will your employees to be optimistic, you must lead the way to an optimistic workplace.
I also found the resources provided at the back of the book to be helpful. There is a guide to a 12-week step-by-step program called the "optimism planner" to help you move your organization toward being an optimistic workplace.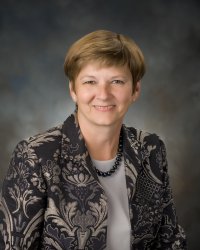 Latest from Jane Haskin
back to top