Will customers line up for fresh-brewed banking?
Standing in line can be a good thing!
The sight of consumers lining up at Seattle coffee shops got Dan Fisher—AKA "The Wombat"—thinking about ways banks could pull folks to their offices. Above, Starbucks' new Roastery concept store.
During a recent visit to Seattle we noticed a peculiar thing.
Every coffee shop had a line—not just Starbucks—and these lines were long.
Of course, the longest line was at the new Starbucks Roastery. That line was around the corner and down the hill. I estimated the wait time to be somewhere in the neighborhood an hour or longer.
Of course, this in-line demand was due to the rush to try the new thing. The Starbucks Roastery just opened and everyone in line wanted to experience the experience!
The new Starbucks Store is very impressive and preceding the announcement of the new store is the expectation that anything Starbucks does is awesome!
Travel Tip: Yes, go to the restaurant Serious Pie in the back of the Starbucks Roastery. Order the Coconut Cream Pie (it is not on the menu) and coffee (French Press Starbucks) with the pie. It is AWESOME and there was no line! Priceless and brilliant!
Seattle is a wakeup call
Back to the lines and Seattle! This question is: Does your financial institution offer a product or service that your customers would be willing to stand in line for?
I am not talking doggie treats at the drive-through! Come on, stretch…
I mean, do you offer a service or have an event that your customers would be willing to stand in line for?
After all, we have proven that customers will stand in line—and for a long time—if the value or experience is there! (Disney proves it every day.)
What could your bank offer that would compel your customers to stand in line? Just imagine what would be going through the minds of people driving by your branch. Hey, what's going on over there?
Some customer draws to try out
Here are some ideas:
• Host a local coffee kiosk in your lobby once a month and try some new flavors.
• Better yet, how about a book signing for a local author. (Children's books work really well.)
• What about free math tutors for middle schoolers? Rotate the grade levels on different Saturdays of the month in your conference room?
The possibilities are endless and all you have to do is be creative and relevant.
A line at the branch can be a very good thing and it doesn't have to be a teller line or a drive-through.
All it has to be is something worth waiting for!
The Wombat!
If your bank has come up with some good ideas, tell us about them in the comment space below.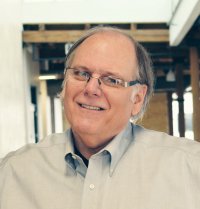 Latest from Dan Fisher
back to top