Nicolet Bank Buys Wisconsin Rival in $219M Deal
Fifth Third, Farmers National, and Accenture all announce acquisitions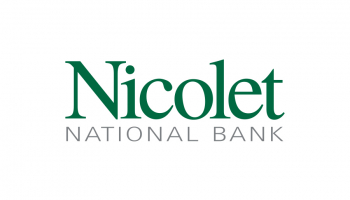 Four more banks announced corporate actions in the past few days, contributing yet more deals to what has proved one of the most buoyant M&A markets in recent memory.
Wisconsin's Nicolet Bankshares is to acquire fellow Wisconsin banking group County Bancorp and its wholly owned subsidiary, Investors Community Bank, it announced on June 22.
The deal is valued at $219 million and will create a company with total assets of $7.5 billion, deposits of $6.3 billion, and a loan book worth $4.9 billion.
Nicolet chairman, Bob Atwell, said the bank would target agricultural lending, which has "long been underweighted" in local communities.
The County transaction comes two months after Nicolet announced the acquisition of Michigan-based Mackinac Financial Corporation and its banking subsidiary mBank in a deal worth $248 million.
Meanwhile, Fifth Third Bancorp has acquired Provide, which offers digital banking services to healthcare practices.
Fifth Third's acquisition of the fintech company – in which it has invested since 2018 – gives the bank a stronger foothold a sector that Greg Carmichael, chairman and chief executive officer, described as the "largest and fastest growing [part] of the US economy".
Finally, Ireland-based consultancy firm Accenture has significantly increased its investment in Swiss company Imburse, a cloud-based payments platform, in a bid to improve its digital offering across Europe.
The deals further contribute to an already feverish M&A market, which saw $1.3trn in global transactions announced in the first three months of 2021 – the largest first-quarter figure ever recorded.
The US market has been especially active. According to S&P Global Market Intelligence's latest M&A and equity capital markets report, published at the end of Q1, total deal value of global equity offerings increased more than 200% year over year.
back to top