JPMorgan overtakes BofA in top deposit share
Megabank bests megabank in battle for funding
S&P Global Market Intelligence, formerly S&P Capital IQ and SNL, is the premier provider of breaking news, financial data, and expert analysis on business sectors critical to the global economy. This article originally appeared on the SNL subscriber side of S&P Global's website.
By Zuhaib Gull, S&P Global Market Intelligence staff writer
JPMorgan Chase & Co. usurped Bank of America Corp. as the largest deposit-holding bank in the U.S., according to the latest Summary of Deposits from the FDIC.
JPMorgan grew deposits by 7.9% over the 12 months ended June 30, 2017, to a balance of $1.312 trillion. Bank of America, on the other hand, increased its deposits balance by 5.3% to a tally of $1.288 trillion. As of June 30, the gap in deposits between the two big banks was valued at $24.10 billion.
Deposits at the "Big Four" U.S. banks—JPMorgan, Bank of America, Wells Fargo & Co., and Citigroup Inc.—grew by a combined 6.5% year over year as of June 30. These four companies held roughly 36.8% of the country's deposits as of June 30 and the top 50 banks and thrifts combined held 72.3% of U.S. deposits.
The majority of the states and territories posted year-over-year gains in total deposits. South Dakota had a high 18.1% deposit growth tally for the 12-month period, while Nevada and New York were close behind with growth figures of 13.1% and 10.1%, respectively. Deposits at Utah, on the other hand, dropped 17.1% year over year. This was the highest decrease seen in any state or territory during the 12 months ended June 30, 2017. In comparison, Massachusetts saw its deposits fall by 1.8%.
The branch figures shown in this analysis were adjusted to incorporate SNL data on banks that do not file Summary of Deposits data. Furthermore, some branches outside the coverage of Summary of Deposits filings have also been included. Coverage however excludes loan offices, mortgage branches and other offices that may not primarily engage in deposit-taking activities.
This article originally appeared on S&P Global Market Intelligence's website under the title, "JPMorgan overtakes BofA as largest deposit-holder in US"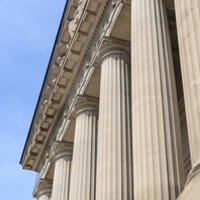 Latest from S&P Global Market Intelligence
back to top