Taking pulse of insurance market
Bank-insurance market is active, but banks still face challenges to entry and continued success.
Banks already involved in the sales of insurance continue to grow both organically and through acquisitions. "Banks are driving 5% to 10% of the annual acquisition activity, at least in terms of the announced deals every year," says Jim Campbell, partner at Reagan Consulting. "The activity overall is trending up, so the number of deals by banks has bumped up a little bit as well."
But acquisitions have become challenging in recent years due to private-equity moving into the market. "The prices have been significantly higher than what we've been accustomed to over the years," says Markham McKnight, president of BancorpSouth Insurance Services Inc., the insurance division of $13.9 billion-assets BancorpSouth in Tupelo, Miss.
"Private-equity-backed buyers are now driving close to half of all the announced transactions every year. So that's driven the level of activity much higher," explains Campbell. "They have experienced management teams that are very knowledgeable about insurance. They're able to source deals, move quickly, and value deals aggressively.
"But banks are continuing to get deals done, they are continuing to be a participant in the marketplace."
There's also a steady stream of interest from banks on the outside looking to get in. "We have more banks that are asking for information and resources related to selling insurance and risk protection products," says Deanne Mariño, executive director of American Bankers Insurance Association.
Mariño also cites higher registration numbers for the ABIA Bank-Insurance Sales Conference in September and its accompanying networking opportunities.
Good relationship builder
So what's the reason for all of this bank activity? In the past, insurance's renewable noninterest income was the driving force for entry and interest in the field. Now the strong economics of insurance, which provide a decent return on investment and a way for banks to use their capital, is one of the primary catalysts. Banks also find insurance's complementary products and services appealing.
"Insurance makes sense with the business that banks are offering, and it deepens the relationship with their customers," says Mariño.
Many of those relationships are dependent upon the human touch—despite the proliferation of technology. Campbell says that while technology has and will continue to have an effect on the distribution of some insurance products (especially on personal lines like home and auto), it hasn't impacted the relationship between the agent and the customer on lines like commercial property and casualty. "P&C is becoming so complex and so difficult that those businesses are looking for more consultation," says Campbell.
BancorpSouth Insurance Services' biggest lines are commercial property and casualty (65% of their insurance portfolio) and employee benefits (just over 20%). But McKnight finds that even on personal lines (10%), where customers often start the search for a policy online, they end their search by seeking the help of an agent. "We still shop for our customers, and we still try to present the best policy for a customer given their personal situation," says McKnight.
Among insurance lines, Campbell finds that commercial property and casualty is the most popular with banks. "Commercial property and casualty is where…they've had the best success in terms of integrating into the bank and working with commercial lenders to work together to serve their customers," he says.
Mixed results on cross sales
That integration challenge still remains. "What we hear most about is culture differences because insurance is typically a 100% commission business. A bank is not a 100% commission business," says Mariño. "So that culture shock can be difficult to overcome."
While some banks saw cross selling as the solution to integration, Campbell has recently found less emphasis on this technique. "Cross selling into the bank customer base never materialized to the degree that I think many banks hoped for 15 years ago," says Campbell. "But [insurance] is still complementary to banking relationships, and it is an additional set of services and products that can be brought into some of those relationships."
Rather than force cross selling, BancorpSouth Insurance Services found success through organic growth. "Over the years, as we've become more familiar with each other, there's more cross references made," says McKnight. "For instance, we've done a lot better job of making sure that we get quotes in front of our mortgage customers.
"And I think our loan officers within branches…have a much better understanding of what we contribute to their company and what we contribute to the bottom line as well."
Staying successful in the bank-insurance market requires more than just acquiring the right agencies and insurance lines, however. It also requires some forward thinking and succession planning. "Banks need to think about the insurance distribution business as they would any line of business," says Campbell. "This is something that they need to not just get into, but they need to continually invest in in terms of continuing to acquire, continuing to recruit and develop talent."
As banks look ahead to the future, they should also remember that the only constant is change. "We may find that in a year or two there's an acquisition marketplace that's a little more favorable for banks and that we see a greater push," says Campbell. "The interest is there, but execution is just a little challenging for banks today."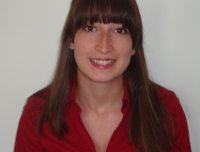 Related items
Latest from Ashley Bray
back to top