Banks report increased comfort with cloud computing
More institutions perceive the benefits while security concerns drop
It wasn't that long ago that banks' use of cloud-based technology was limited to Gmail and a few similar web-based applications. Aside from a general tendency to take a conservative approach to new technology, banks had serious concerns about security with cloud-delivered services. Things have changed considerably, although not completely, as indicated in results from the most recent annual survey conducted by Computer Services Inc.
"A successful transition to the cloud requires financial institutions to first understand the available technology offerings and how they will affect their overall IT strategy," says Steve Powless, CEO, CSI, in the report.
The following are cloud-related survey highlights with accompanying commentary from the report.
• More than 60% of respondents rated themselves as knowledgeable to very knowledgeable of cloud technology and services, and they were generally familiar with private (61.5%) and public (50.4%) cloud models.
"The survey suggests that knowledge of cloud services rests in the hands of IT roles, and that non-IT executives may need more education on the applications and benefits that cloud technology can bring to their institutions."
• Over a three-year period, the number of institutions fully outsourcing IT has grown to 16.1% (from 12.8%), while the number of institutions outsourcing on a project basis has grown to 43.1% (from 34.5%). Also, organizations that reported no use of outsourced services dropped from 13.3% in 2012 to 10.2% in 2014.
"With technology continuing to increase in complexity and more new banking services coming to market, the need to outsource implementations increases as well."
• There was a sharp decline in the number of institutions reporting no IT assets currently being delivered in the cloud, from 51.2% in 2012 to 21.1% in 2014.
"In examining the shift to more assets being delivered in the cloud, it is apparent that both awareness and acceptance of cloud services are growing. What's more, financial institutions that started with a measured, smaller approach are now moving more solutions to the cloud as they become more comfortable with the environments."
• Security and compliance remain at the top of financial institutions' concerns regarding the cloud, but dropped from 75.2% in 2013 to 58.1% in 2014. Loss of control also remains a top concern, but it, too has decreased, from 49.1% in 21013, to 42.7% in 2014.
"When selecting a provider for outsourced cloud services, it is important that you conduct due diligence on all third-party relationships in order to best protect your institution. This includes reviewing the contract termination clause to ensure you can terminate early, if necessary, with minimal penalties."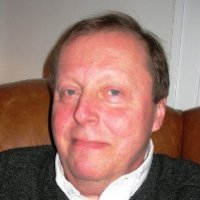 Latest from John Ginovsky
back to top