Financial advisors slow to pursue clients through social media
More than half only have a LinkedIn profile
While more than two-thirds of all online adults are using social networks, according to a Pew study, financial advisors have been much slower to adopt social media for their businesses according to a new poll by the SEI Advisor Network.
The poll shows that less than a third of advisors surveyed (28%) said they use social media to promote their practices online and those that do, use it in a limited fashion.
More than half of respondents said they are tiptoeing into social media with only a LinkedIn profile. Nearly a third of those polled (29%) said they have no presence at all.
The poll, completed by more than 200 advisors attending an SEI webinar, points to the ongoing apprehension of advisors to dedicate resources to a marketing medium that is gaining momentum among other business segments.
"Whether it's a lack of time, resources, or expertise, it's clear most advisors haven't fully committed to social media yet," says John Anderson, head of Practice Management for the SEI Advisor Network. "Research shows that the majority of Americans are using social networks; if advisors can reach that audience effectively there is an opportunity for them to reap tangible business benefits. It's important to note, however, that being consistent and strategic is vital to long-term social media success."
The survey reveals that while adoption is slow, there is no single overwhelming reason that prevents advisors from fully committing to social media. In fact, when asked the biggest challenge or concern about being more active on social media, broker-dealer concerns was the most frequent response (29%), followed by coming up with frequent and relevant content (25%), future regulatory environment (21%), and time and cost (15%).
The majority of advisors polled (65%) said they use or would like to use social media to acquire new leads and yet only 13% of advisors said they actually had secured a client as a result of social media activity. Nearly a third of those polled (31%) said they use social media for client engagement.
"I think many advisors want to use social media more, but they're just not sure how to do it effectively and what resources to dedicate to it," says Jill Ciccarelli Rapps, partner & financial advisor at Ciccarelli Advisory Services Inc. in Naples, Fla. "We launched our social media program using a phased process that made sense for our business and we are beginning to use it regularly to engage current clients and create new relationships. We still have a lot to learn, but we believe using social media will be an important step in keeping up awareness of the services we provide to our social media community. Patience and consistency are key and after several months, we are beginning to see results from our efforts."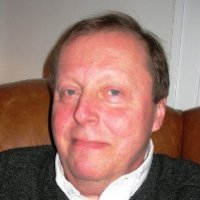 Latest from John Ginovsky
back to top