Listening to the voice of the customer
How to hear what they're "saying." This is the first part of a two-part series.
In the simplest terms, a Voice of the Customer program helps banks capture customers' perceptions about products and the overall experience. Successful programs use this feedback to drive improvements, improve customer loyalty, and help grow the business. Your "VOC" effort can also enable you to take action to reduce risk, identify opportunities to create innovative products and services, and build stronger relationships with your customers.
Building a VOC program does not have to be a complicated process, but it does require some upfront planning to gather, analyze, and take action on the data. VOC requires a dedication to understanding the customer's wants and needs, and then translating newly acquired insights into business decisions. With such a program, banks can have an impact on customer interactions across all touchpoints--branch, social media, phone, internet, and ATMs.
When implementing VOC strategies, there are five key areas banks must tackle to ensure a successful program:

1. Map the customer journey.

2. Gather data at each key touchpoint.

3. Focus on analysis and reporting.

4. Prioritize and target solvable issues.

5. Measure the impact.

This month, we'll examine the first two best practices, and address the final three topics in our next column.
Map the customer journey
Before a bank can make changes based on customer feedback, you must understand the current—and entire—customer experience. Without a proper baseline, a bank will have no starting point to evaluate results and further refine the VOC program.

A key step is to define the channels that customers use to interact with the bank. Be careful not to over simplify—each channel may be the preferred outlet for different products. A June study by Cisco found that the internet was the preferred channel for many everyday tasks, such as checking balances or paying bills. However, when it came to customer service needs or applying for a loan, the branch quickly became the preferred method of contact. Each bank will have a different mix based on demographics, product offerings and corporate philosophy.

Just as understanding the baseline channel preferences is important, banks should also think about the customer lifecycle. Customers typically interact with a company across five key stages: awareness, presales, sale, customer service, and advocacy. These stages drive a customer's attention to the bank's products and services, influence the value of the offers, shape the decision to buy, and can help to build brand advocates among satisfied customers. Ultimately, highly satisfied customers can help to positively influence the buying decisions of others.

For retail banks, managing the lifecycle involves monitoring and constantly improving the customer experience to ensure the journey from prospect to advocate is mutually beneficial. To effectively manage this process, you need to consistently capture customer input and analyze the feedback. You can gather the feedback from customer satisfaction surveys, the account notes that your bankers record, and even public comments posted in social media. The most valuable data is unstructured text, and by using text analytics you can reap the greatest benefit. From tracking customer feedback about working with bankers to refinance a mortgage to social media comments about their credit card rewards program, understanding customer input by lifecycle segment is critical. It helps banks understand and improve business processes by directly using customer input.
Gather data at each key touchpoint
The second step to building a successful VOC program is to ensure that methods are in place to gather data at each touchpoint where the customer interacts with the bank. Banks often begin with customer surveys, particularly if open-ended questions are included. It may also be easy to capture data from electronic channels, for example through a feedback form on your website. Touchpoints, such as email, banker notes, call center recordings, and social media provide valuable information.

Although you may not currently be collecting customer feedback from direct customer contact, like the teller window or call center, consider building processes for gathering this data as well. Customer relationship management systems, or even simple notes in a customer's file, can be added to the mix of information available to analyze customer needs and preferences.

It's also important to not limit customer information to surveys. While surveys are an important part of any effort to gather VOC information, a wealth of insight is available in the unfiltered, unsolicited comments, and responses gathered through other channels.

Banks should also leverage Big Data to round out the customer profiles. Transaction data from credit and debit cards, reward program usage and other data points can reveal incredible insights into a customer's actions. The saying, "Actions speak louder than words," is especially appropriate with purchase data, since customers often contradict their spoken opinions with actual purchase habits. As your VOC program matures, other advanced analytics can fuel insights that can provide an opportunity to differentiate your bank.

These first two steps will give you the baseline of information you need to identify and gather VOC data. Part 2 will explore how banks can turn this wealth of data into strategic information that can be acted on to better serve the customer and enhance the bottom line.
About the author
Steven J. Ramirez is CEO of Beyond the Arc, Inc., a customer experience and advanced analytics firm helps financial services clients identify opportunities to differentiate themselves in the marketplace. The company's social media data mining helps clients improve their customer experience across products, channels, and touch points.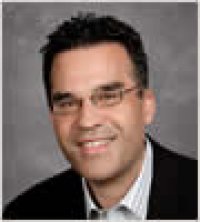 Latest from Steven Ramirez
back to top