Triumph scores a triple
Announcing 3 deals at once, BHC plans to grow factoring business, liquidity
S&P Global Market Intelligence, formerly S&P Capital IQ and SNL, is the premier provider of breaking news, financial data, and expert analysis on business sectors critical to the global economy. This article originally appeared on the SNL subscriber side of S&P Global's website.
By Kelsey Bartlett, S&P Global Market Intelligence staff writer
With a trio of acquisitions, Triumph Bancorp Inc. is bolstering a niche business line, ramping up liquidity, and expanding its footprint, President and CEO Aaron Graft said.
The Dallas-based company announced April 9 plans to acquire two bank holding companies—Inverness, Ill.-based First Bancorp of Durango Inc. and Southern Colorado Corp. Additionally, the bank's unit Advance Business Capital LLC will acquire transportation factoring assets of invoice factoring company Interstate Capital Corp.
Significant factor, in factoring
Graft said its acquisition of invoice factoring company Interstate Capital's transportation factoring assets eliminates one of Triumph's biggest competitors in the space. B. Riley FBR's Steve Moss wrote that the transaction should increase its factoring portfolio by about 30%.
Factoring is a form of asset-based financing where a business sells invoices to a third party at a discount to meet immediate cash needs. Triumph provides the service to the small trucking industry, which Graft said provides truckers with the liquidity necessary to manage business operations. For example, he said if a trucker hauls a load for Walmart, Triumph will pay the individual the same day and collect from Walmart on their behalf.
"It's the most unique thing we do in this bank," Graft said. "There are very few banks that compete with us in the space."
Graft said the transaction will move Triumph into a "clear position of dominance." When the deal closes, he said Triumph will serve 5,000-plus clients and purchase $4.5 billion or more in accounts receivable on an annualized basis.
"[Factoring] generates much higher yields than traditional bank lending," he added. "When you're a bank and you have a lower cost of funds and a more expandable balance sheet—and you're competing against nonbanks—that gives you an advantage."
Liquidity play
Graft said that while Triumph generates loans "at a pretty rapid clip and high yield," it is difficult for the bank to organically generate low-cost transactional deposits at the same rate.
D.A. Davidson's Gary Tenner wrote that the combined bank deals will provide about $300 million in excess liquidity, which he called "the key" to the transaction. He also noted that the targets have a combined 0.21% cost of deposits. Moss wrote that the deal will lower Triumph's loan-to-deposit ratio from 107% to 99% on a pro forma basis. He said the low-cost deposits acquired could help fund future growth.
First Bancorp is the parent company of Durango, Colo.-based First National Bank of Durango and Grants, N.M.-based Bank of New Mexico. Southern Colorado is the parent of Pagosa Springs, Col.-based Citizens Bank of Pagosa Springs. All three will merge into Triumph's TBK Bank SSB.
While Triumph already has a heavy presence in Colorado, the acquisition of Bank of New Mexico marks its first foray in the latter's state. One family shares common ownership of both target bank holding companies, which Tenner wrote makes the deal "similar to a single transaction." Graft said the banks are in attractive, adjacent markets.
"La Plata County, where Durango is, we think is a growth market," Graft said in an interview. "While our preference is generally to be in more rural or secondary markets, we think the deposit base is more loyal, and easier to do business. They just checked the box for us on a lot of levels."
The bank also disclosed the commencement of a $175 million common stock offering April 9, which will partially be used to fund the acquisitions. Graft said the combined company will have more than $4.5 billion in assets, which should "create some efficiencies of scale."
He said the deals will not be fully integrated until 2019. In the meantime, he said Triumph will continue its search for strategic M&A opportunities. The company has purchased two Colorado-based banks since 2016.
"I would be very surprised if we closed another acquisition in 2018," Graft added."But it's a potential. We could announce something toward the end of the year if we find something that fits well for us."
This article originally appeared on S&P Global Market Intelligence's website on April 10, 2018, under the title, "Announcing 3 deals at once, Triumph plans to grow factoring business, liquidity"
Download reprint of S&P Global Market Intelligence article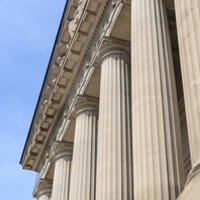 Related items
Latest from S&P Global Market Intelligence
back to top