In-memory computing The next step for Analytics
Slowly but surely the term "in-memory computing" is entering the consciousness of bank CIOs, CEOs, and boards.
In-memory computing-IMC-is the storage of information in the main random access memory of dedicated servers rather than in relational databases operating on disk drives. As explained by Techopedia, some of the advantages of IMC include the ability to cache countless amounts of data constantly, the ability to store session data, and the ability to process events for improved complex event processing.
In other words, it's a faster way to corral Big Data and then apply analytics to it to extract key correlations. Interestingly, the financial services industry is one of the leaders in this area, particularly among the larger institutions.
SAP, which is one of the groundbreakers for IMC, says in a recent white paper: "Banks can make the most of today's market opportunities with innovative technology for in-memory computing that offers deep, real-time insight into their customers. This technology makes it possible to analyze massive quantities of data in local memory. By providing the results of complex analyses and transactions in real time, it helps banks make responsive, even proactive business decisions."
Gartner says in its recent report that IMC "is racing towards mainstream adoption."
"Until recently, only the most technologically savvy organizations-for example, in vertical markets like financial trading, telecommunications, military, and defense, online entertainment, and logistics-could cope with the high cost and complexity of adopting IMC. But IMC technology is now more affordable and more proven," Gartner says in its report. It predicts that the in-memory data grid market will reach $1 billion by 2016.
The term "real time" is often associated with the performance promised by IMC, but exactly what is that? SAP quantifies it by saying IMC is "up to 3,600 times faster than standard analytical computing. In-memory computing also fosters highly granular insight into data, streamlines the management of large volumes of data, and reduces IT complexity."
Oracle recently entered the IMC product arena, announcing the launch of 13 IMC applications. "Business-critical applications and workflows such as financial close, cost management, projections, and planning often take hours or days to execute. Oracle's new In-Memory Applications change business dynamics to quickly discover growth opportunities, make smarter decisions, reduce corporate costs, and accelerates time-consuming workloads. With runtime no longer an issue, executives can now generate complex data crunching analysis in near real time to make sound decisions and solve critical business problems," Oracle says in its announcement of the applications.
Another company, Terracotta, just announced its entry into this mix, a product called In-Genius.
"The proliferation of devices has dramatically changed the requirements for IT organizations chartered with the gathering, management, analysis, and delivery of important data and insights," says Robin Gilthorpe, CEO, Terracotta. "In order to stay competitive organizations must quickly and easily extract real-time data not only to and from traditional desktop and laptop computers, but also to and from mobile devices such as smart phones, tablets, and point-of-sale terminals."
As an example in the financial services industry, Terracotta says that by using IMC banks can stop fraudulent transactions on the fly by using complex pattern detection.
As mentioned, the main inhibiting factor for the adoption of IMC has been its cost, says IDC Financial Insights. However, costs are starting to come down as more vendors produce more affordable offerings. IDC Financial Insights predicts banks in general will phase in their transition to IMC rather than chucking what they already have all at once. "It is encouraging to note that in-memory computing has already begun to gain traction in the banking industry, particularly among top-tier institutions engaged in investment banking and capital markets activities."
The firm offers two recommendations that it says banks need to consider when implementing IMC:
· Getting in-memory analytics onto the desktops of operational end users in the front office, such as financial controllers and market risk managers, is vital. In-memory is not the sole preserve of those in a business analyst support function in the middle-or back-office environment.
· Institutions will need to plug business-specific calculations into any new in-memory-powered analytics system, along with developing automated processes and decision-support applications.
"In-memory analytics represents a genuine paradigm shift in the way that financial institutions can interrogate and understand their business information," says Alex Kwiatkowski, research manager at IDC Financial Insights. "Adopting in-memory technologies will substantially improve operational performance in key areas such as risk management and fraud reduction. Given the current-and likely future-state of the global financial services sectors, this is one technology that banks cannot afford to ignore."
##
Sources used in this article include:
Gartner Says In-Memory Computing Is Racing Towards Mainstream Adoption
Cost of In-Memory Technology Cited as Biggest Inhibitor for Organizations, According to IDC Financial Insights
Oracle Announces New In-Memory Applications and Faster Performance for All Oracle Applications on Oracle Engineered Systems
Terracotta Announces In-Genius
In-Memory Computing for Customer-Centric and Transactional Banking (Scroll down for pdf)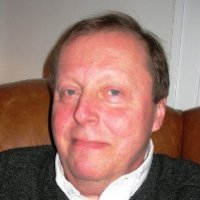 Latest from John Ginovsky
back to top