Where banks are, and where they're going
Plethora of reports emphasize new bank tech
Bank tech trends can make your head spin. So regularly longtime Tech Exchange Editor John Ginovsky does his best to "make sense of it all."
In just the past few weeks more than half a dozen major industry analysts have come out with "state of" or "future of" banking reports—and not surprisingly, all of them say new technology is and will be crucial to banking.
Most call for fundamental shifts of strategy, if not outright copycatting models already demonstrated successfully in other industries. Amazon, Google, and Uber mentions pop up repeatedly. Interestingly, though, most of the reports are fairly optimistic, in terms of the survival of banking in the new techno-world.
None, however, say it will be easy.
Without further ado, here are excerpts from the various reports:
Accenture
"Think of the enormous amounts of data created through Facebook likes and Amazon product reviews. In this emerging consumer-to-business era, in which consumers are creating value (for example, by writing product reviews) that businesses can then exploit, companies need to share that value…
"As the world evolves more toward C2B relationships, the major C2B players—including Google, Apple, Facebook, and Amazon—have been increasingly encroaching on the territory of traditional banks…
"The bottom line is that banks must now think in new and innovative ways, or risk becoming a mere back-office utility. Indeed, we estimate that, by 2020, different business models could impact up to 80% of existing banking revenues. Revenue streams with a high degree of impact could include current accounts, consumer finance, cash management, and small- and medium-enterprise payments.
"As such, the challenge for banks is to figure out how best to deploy their strengths in the new C2B era."
Boston Consulting Group

"Disruptive challenges are accelerating and will force banks to develop digital capabilities that radically simplify operations and reinvent customer service…
"Banks that develop digital and data capabilities to radically simplify their businesses while dramatically improving customer experience through greater efficiency, quality, and speed, can achieve 50% more revenue per customer than peers…
"The leading banks are boosting investment in digital innovation to differentiate themselves in the eyes of digitally demanding customers. Banks continue to encourage customers to migrate to self-service, both online and on mobile."
Celent
"For many banks, online banking utilization is below expectation. By comparison, more institutions say mobile banking utilization is at least somewhat exceeding their goals. To get there, a growing number of institutions are using branch channel staff to spur digital channel usage…
"For years, most financial institutions embraced a transaction migration strategic intent for the digital channels. Digital was about migrating transactions to self-service, thereby lowering cost-to-serve and improving customer experience. In the broader retailing context, banks have been an anomaly. Almost universally, retailers have embraced digital channels as a mechanism to grow sales revenue. Financial institutions are now coming to that position. Collectively, their lack of experience with omnichannel customer engagement is apparent in the small impact digital has thus far had on sales—particularly the mobile channel."
Greenwich Associates
"By 2025, leading banks will be operating as digital financial superstores that blur the line between technology companies and banks…
"Nonbanks will cede clients and share of wallet to the banks, and clients will rediscover the benefits of one-stop shopping with large banks.
"These benefits will not be just marketing hyperbole, but real advisory-driven insights to help clients by better leveraging technology and data.
"Many major fintech and nonbank providers will be acquired by banks in the coming years, further enhancing and accelerating banks' technology prowess.
"Regional banks will struggle to keep up with mounting costs of IT investments for client benefit instead of regulatory/risk mitigation, while small and community banks attempt to leverage white-labeled technology from third-party providers to maintain their own value propositions."
Javelin
"Half of the U.S. adult population now banks using smartphones and tablets, which is 29 million more than last year. This dramatic shift in consumers' channel preferences puts pressure on financial institutions to innovate in the space to meet increased demand for mobile functionality…
"This year's scorecard also saw a dramatic jump in financial institution support for mobile banking enrollment through a mobile device. It jumped from 7% in 2014 to 30% in 2015 among the top 30 retail U.S. financial institutions. With more than two-thirds of top banks still requiring some online interaction to enable mobile banking, there is still a significant gap between supply and mobile-first customer demand."
KPMG LLP
"Banks realize they must adopt a truly digital mindset across the entire organization to keep up with consumer expectations," said Brian Stephens, national leader for KPMG's U.S. Financial Services practice. "This means going far beyond digital capabilities on the front end and instilling a core focus on the customer that permeates every aspect of the organization."
"Thirty-nine percent of the executives polled said they believe fintechs pose a significant threat to the industry over the next few years. However, 51% of those polled said their bank has already created an alliance or joint venture with a peer-to-peer or marketplace leader."
Adobe Digital Index
"Banks in the United States are behind other countries in the adoption of mobile technology to enhance the customer experience.
"In fact, when comparing the U.S., Canada, Australia, and the United Kingdom, Australia leads the pack. Consumers visited retail banks via their mobile devices just 27 times on average in the U.S. in 2015. That number is more than double for Canada, the U.K., and Australia."
End note: Seems it is time to get those pesky bank customers to pick up their phones and log-on now!
Sources used for this article include:
ADI: U.S. Banks Shortchange Users In Mobile Experience
Digital Disruption Will Force Retail Banks To "Radically Simplify"
Getting To Digital: Assessing Banks' Progress
The Future of Banking: Digital SuperStores
Top Banks Meet Customer Expectations For Mobile Banking Channel
Banks Focus On Digital Platforms To Enhance Customer Experience And Keep Pace With Fintech Lenders: KPMG Report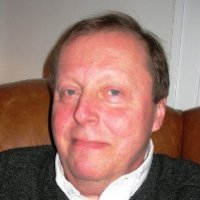 Latest from John Ginovsky
back to top