Cutting through the cloud
At the tipping point? Or not?
Bank tech trends can make your head spin. So each week longtime Tech Exchange Editor John Ginovsky does his best to "make sense of it all."
Many businesses, including banks, swear by "the Cloud" for its ability to provide agility, innovation, customer convenience, and more.
Others swear at the Cloud, for its actual or perceived threats to security, privacy, and loss of control.
In any case, anything "as-a-service"—be it software, platform, business process, infrastructure—is here to stay. Once a given technology establishes a foothold, it never goes away.
After all, somebody is still making buggy whips.
(Don't believe me? Check out www.westfieldwhip.com.)
As for the cloud: "Few technologies are as well known—and as frequently misunderstood—as cloud computing," writes Celent in a recent report.
The potential, the firm recounts, is strong: "By pooling the IT processing demands of many individual users, departments, and firms, cloud services providers are able to offer data center capacity virtually on demand and without limit, allowing banks of all sizes to enjoy economics that surpass those of the largest banks. More important, cloud services can offer banks increased agility to adapt product offerings to meet the evolving demands of customers."
Dark linings in silver clouds?
On the other hand, high-profile cloud security breaches continue to give pause to many, including consumers, and by extension to their service providers, which include banks.
A study by Ipsos MediaCT found that 62% of Americans say they're concerned about who owns their data or files stored in the cloud, compared to 53% three years ago.
"Understandably, cyber attacks like the one aimed at Sony Pictures Entertainment instill fear and uncertainty," says Ben Piper, vice-president with Ipsos MediaCT. "However, our research shows that only a small fraction of Americans have actually had their own data hacked."
Storage of personal documents rated lowest on the comfort scale in this survey, with only 23% saying they're okay with uploading personal documents to the cloud.
However, interestingly, 68% say they feel comfortable making a purchase with a credit card at an online retailer where they have done business before.
So, go figure.
Agility, not cost savings, drives many
Other studies show that businesses in general not only trust the cloud but are increasingly placing their mission-critical apps there. So much so, in fact, that it's not security that they're mainly coping with, but the ability to harness efficiently all the various permutations that they employ.
Infosys, for example, in a survey conducted by Forrester Consulting, found that 81% of the 300 organizations it surveyed in the United States, United Kingdom, Germany, France, and Australia are either using or planning to use mission-critical apps in the cloud in the next two years. Cost-saving no longer represents their primary interest; 77% say agility is the primary driver to use the cloud.
"Cloud computing has reached a tipping point for enterprises. Some 83% of the enterprises we surveyed are struggling to bring together all their cloud services—from IaaS, PaaS, and SaaS, and from public and private clouds to traditional IT," says the Forrester report. Enterprises should "consider a cloud ecosystem hub to show all assets from one perspective."
A separate study by Gartner on cloud employment also uncovers the mission-criticality that many businesses entrust to it. And, to be sure, it notes that security, privacy, and fear of government snooping remain leading concerns.
Still, it concludes: "Despite security and privacy concerns, survey respondents continue to invest in public cloud for SaaS deployment of software applications. Key drivers for SaaS include the fact that hands-off IT enables redirection of limited in-house staff to other responsibilities."
Fitting all "as-a-service" schemes together
As in the Infosys study, the Gartner researchers detect a growing issue with integrating the various as-a-service structures.
"Cloud-hosted applications continue to grow as alternatives to internally managed systems; they will generate increasing demand for SaaS extension and integration—both functions of PaaS offerings," says Fabrizio Biscotti, research director at Gartner.
"Although SaaS and IaaS are fairly consolidated, PaaS is still open for expansion, with both SaaS and IaaS providers looking at PaaS as a natural extension for growth. Of all the cloud technological aspects for which respondents indicated investments, BPasS, IaaS, and SaaS are the most mature and established from a cloud landscape perspective, while PaaS is the least evolved."
(If you PaaSed on these excerpts, they simply say that software and infrastructure need to consolidated into a platform available in the cloud—as a service.)
However, cost rules some players
Of course, other recent studies show that businesses also have great concerns over the security aspects of the cloud.
For example, BT Security found 82% of the companies it surveyed say security is their main concern with cloud services.
Yet, the same survey finds 69% of respondents opting for mass market consumer services, rather than those designed specifically for corporations.
"It's an interesting paradox," says Mark Hughes, president of BT Security. "On the one hand decision makers are concerned about the security implications of using public cloud services but on the other, their buying decisions seem to be driven by short-term cost perceptions."
Is it the cloud? Or that people forget their umbrellas?
That's the public cloud. How about a hybrid cloud, which is supposed to apply the greatest security to the most mission-critical applications?
Avanade surveyed 1,000 C-level executives across 21 countries, and, basically uncovered widespread confusion.
"While businesses of all sizes in all geographies view hybrid cloud adoption as a high priority, there is much confusion about what exactly hybrid cloud means and what is required to prepare an organization for hybrid cloud implementation," its report says.
Probably most telling—evident also in the BT Security survey—are the differing ways that business and technology decision makers view the cloud, relative to their mutual organizations.
That might be a focal point, then, where cloud, security, and business development may have to find common cause.
Says Avanade President Mick Slattery: "Budgets and control may be shifting away from IT, but hybrid cloud solutions represent an opportunity for IT to align itself with C-suite priorities, delivering strategic value to the business in a secure and properly governed manner."
Similarly, says James O'Neill, author of the Celent report:
"Today's bank CIOs are torn between the promise of significant operational and financial benefit offered by adopting cloud-based banking solutions, and a visceral concern over risks of data privacy and security introduced by cloud services.
"However, in light of the fact that the well-publicized data breaches at Target, Home Depot, and JP Morgan Chase all took place in highly secured private data centers, a nuanced view of data security suggests that data security is less about the location where data is stored and more about the way in which data is protected and secured." (Emphasis added.)
What the acronyms used in this article stand for:
BpasS: Business Process as a Service
IaaS: Infrastructure as a Service
PaaS: Platform as a Service
SaaS: Software as a Service
Sources used for this article include:
Global research shows hybrid cloud moving from hype to reality, reaching tipping point for adoption within three years
Business Trust in Data Security in the Cloud at an All-Time Low
Cloud-Based Financial Services: A Banker's Guide
Gartner Survey Reveals That SaaS Deployments Are Now Mission Critical
Businesses Willing to Trust Mission-Critical Apps to the Cloud: Infosys Study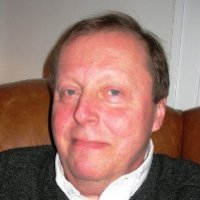 Latest from John Ginovsky
back to top