Mobile wallets quietly coming on strong
Slowly, the mobile wallet players focus on… customers
A couple of recent developments in the past few weeks turned the spotlight back on to the strangely dim-lit evolution of mobile wallets, and provide an indication of where this payments development might lead.
Briefly, it might lead to: the potential customers.
This astounding conclusion may be inferred by separate announcements by Isis and PayPal.
PayPal not only unveiled a revamped logo, it launched a "global brand campaign" dubbed "Powering the People Economy." Its key insight, the announcement says: "People are now more empowered than ever before—to create new ways to connect, pay, and transact on their terms."
Says Christina Smedley, PayPal's vice president of global brand, "Through our products, we are making life better in tangible, practical, and magical ways and building a world that makes every day easier and simpler for everyone. The essence behind this new campaign puts people, not institutions, first."
Look for an onslaught of PayPal commercials on television, print, and digital media through the summer and into early fall.
Isis, in the meantime, in a status report attributed to its CEO, said it averaged more than 20,000 activations a day of its Isis Wallet in the 30 days prior to May 14, and that its growth rate doubled over the prior month.
Says Michael Abbott, CEO, "We plan to further broaden our ecosystem of partners to provide customers with more options as well as new ways to save. We'll continue to offer compelling consumer deals—all with the goal of helping consumers become ever more comfortable with mobile wallets. Along those lines, we'll continue to innovate to ensure [Isis] Wallet users have a simple and enjoyable experience while paying with Isis."
It's interesting to pick out a number of terms in these announcements, terms rarely seen in corporate business reports: Simple. Enjoyable. Easier. Empowered. Magical. It's even more interesting to note to whom such words are directed: Users. People. Partners. Consumers. Customers.
Mobile wallets have been evolving for many years, yet remain a niche product. They've faced many hurdles: technical specifications, competing brands, consumer education, coordination between enabling entities, and security concerns, to name a few. Behind the hurdles, though, is a force that all the players must and do recognize: Hundreds of millions of people already are dependent on their sophisticated mobile devices, and hundreds of millions more soon will be. The devices are natural tools for most of these people to make everyday payments—after all, they use them for just about everything else.
Juniper Research estimates that by 2018, one in five mobile handsets will have mobile wallet functionality, compared with one in ten as of the end of 2013. In North America and Western Europe, it notes, "The sector is forecast to receive a boost both from the anticipated launch of an Apple iWallet later this year and through [host card emulation]-based [near-field communications] services." Host card emulation (HCE) is a developing security technology designed to defend against card-not-present fraud.
Whether Apple enters the mobile wallet field remains speculative, but if it did, it would join other key players besides PayPal and Isis, namely Visa, MasterCard, American Express, Google, and Square.
That's a lot of competition. Still, the potential market is huge. How, then, can any of the players break out of the early adopter phase to reach the mainstream?
The answer may be in the very name, "mobile wallet." Why, many mainstreamers tacitly ask, do I have to carry both my smartphone and my creaky old leather wallet?
TSYS, in a recent white paper about a study it conducted, comes to that conclusion. It says "Consumers want a comprehensive mobile wallet that provides not just payment capabilities, but also completely replaces the physical wallet. From a consumer perspective, because the perceived convenience of using a physical plastic payment card is still quite high, the added convenience of using a mobile wallet for payments is absent if they still need to carry a physical wallet for other items such as their driver's license and other identification information."
Technavio, a technology research and advisory company, kind of echoes this sentiment: "We are glued to our mobile devices. And for good reason: They allow us to get what we want, when we need it. They streamline our business, increase our social interactions, make banking easier, and even make our morning coffee run simpler. Convenience has become a commodity that businesses want to leverage, and our dependence on mobile phones is a huge part of that. This has been a huge factor in adoption of mobile wallet services."
So where do banks stand in all this?
Nathalie Reinelt, an analyst with Aite Group, following a series of 20 interviews with financial services executives on the subject of mobile wallets, says "Financial institutions should begin partnering with mobile payment vendors to incorporate mobile payments into their mobile banking applications and focus on developing offers and promotions as well as consumer education to convert their mobile banking customers into mobile payments consumers."
And Jim Marous, writing in his blog "The Financial Brand," reaches this conclusion: "According to a Mercator focus group, when asked which companies they would trust to deliver mobile payments in a safe and secure environment, consumers in the groups ranked financial institutions first and card networks second. The question is whether the financial services industry will respond accordingly."
Sources used for this article include:
What customers want—besides money—in their mobile wallets
Averaged 20,000 New Isis Wallets per Day Over the Last Month; Growth Rate Doubled Over Prior Month; Preloaded on 14 Devices with More Coming
Press Release: Mobile Wallets in 1 in 5 Handsets by 2018, Juniper Research Finds
PayPal Brand Campaign Puts People Back in Charge of Their Money
Moving Mobile Wallets Beyond a Niche Solution
Major Mobile Wallet Market Trends Identified by TechNavio Analysts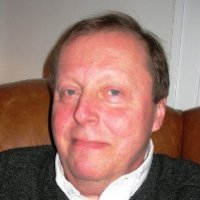 Latest from John Ginovsky
back to top