CIOs: Deal more with the big picture, less with daily glitches
As tech drives strategy, the top IT decision-makers need to step up
With pressures mounting to deal with regulations, promote efficiencies, satisfy customers, and—most of all—produce profits, analysts see the role of chief information officers rapidly evolving.
Trouble-shooting and handling day-to-day operations continue to be important, they say, but the C-level IT people need to contribute more to the strategic plans of their banks, or else get pushed aside by others who, by necessity, will co-opt technology decisions and investments.
"Bridging the gap between an organization's business strategy and technology is critical to implementing operating models that will enable marketplace success in coming years," says Richard Hanley, KPMG's Oracle Lead partner. "Creating greater alignment among the CFO, COO, and CIO should be a priority of every organization to help ensure it is capturing the desired value from its IT investments."
His statement comes after KPMG surveyed a large grouping of tech executives and found only 5% said their business strategy and technology are 100% aligned. Twenty-three percent of the respondents were not even aware of the degree of alignment within their organization.
The British tech analyst company Logicalis did a similar survey and concluded that CIOs need to take on a more strategic role or risk being pushed aside by line-of-business managers. It found that 73% of CIOs and IT directors want to spend at least half of their time on strategic activities. In reality, 53% of CIOs spend 70% or more of their time on day-to-day management of technology.
Meanwhile, other C-level executives are wising up to the potential that new technology could help them in their own bailiwicks—if only they could take advantage of them. High on this list, according to KPMG, are: business process management, software as a service, predictive data and analytics systems, bring your own device, mobility, and social networking.
Gartner's analysts zero in on business intelligence (BI) and analytics as the coming priorities for 2014.
"Major changes are imminent to the world of BI and analytics including the dominance of data discovery techniques, wider use of real-time streaming event data, and the eventual acceleration in BI and analytics spending when big data finally matures," says Roy Schulte, vice president, Gartner.
At the same time, even Gartner sees the convergence of operations and technology: "Nontech businesses leaders should create an inventory of the range of current data collected by their products and services, then consider what additional high-value information could be captured through further instrumentation. Application and other technology managers should ensure that the data collected from IT systems, applications, devices, and users is maximized with equal consideration for performance implications and probable future business relevance," Schulte says.
A fair paraphrase of this statement might be: If tech leaders don't harmonize data collection/analysis efforts with business objectives, line-of-business leaders should.
CIOs, though, are in a tough spot. They're expected to keep all the legacy systems up and running but also increasingly expected to provide strategic results, while faced with flat or barely rising tech investment budgets. KPMG's survey of CIOs identified resource and budget constraints as the No. 1 impediment to business transformation. Ovum, a global analyst firm, sees for 2014 an increase on infrastructure spending for financial markets of 1% to 6%-even though it says these markets are counting on technology as a "foundational investment."
CEB, meanwhile, predicts an overall 3% increase in IT budgets in 2014.
"On average, business leaders tell us they want a 20% increase in employee productivity to meet their goals. Unfortunately, this year's IT budget benchmark shows little growth to enable that," says Andrew Horne, managing director, CEB. "CIOs must help their organizations rethink how they allocate capital within IT and they must find new ways to identify and influence the significant number of technology spending decisions that non-IT business leaders make for themselves."
So, what advice can today's CIOs look for to deal with all this? Logicalis asked that of the CIOs it surveyed, and they said:
• 63% see streamlining and optimizing their technology infrastructure as vital to freeing up time to focus on strategic goals.
• 31% would consolidate the use of managed services, selecting single vendors to manage specific technologies and/or services across multiple territories.
• 30% want to hand more day-to-day management activities to specialist managed services vendors.
• 19% point to an increased adoption of the cloud consumption model.
"IT leadership is now actively looking to drive a services-led transformation strategy to re-align from a technology-defined function to one that is service-defined. But CIOs are not only looking to transform their IT systems. We interpret these common themes as CIOs striving to change the way IT is perceived by the wider organization," says Mark Starkey, managing director, Logicalis.
Which fits in with KPMG's Hanley, who says, "Businesses are facing a sea change in how they overcome the barriers to transform their operation models. This makes the alignment of emerging technologies with strategic objectives especially important to increase the likelihood for successful transformation initiatives."
##
Sources used for this article include:
IT Budgets On the Rise; Three Percent Increase Expected In 2014
Gartner Predicts Business Intelligence and Analytics Will Remain Top Focus for CIOs Through 2017
Executives See Disconnect Between Strategy and Technology within Their Organizations: KPMG Survey
CIOs Seek to Maintain Relevance through Service-Led Transformations
Ovum predicts IT infrastructure top priority for Financial Markets in 2014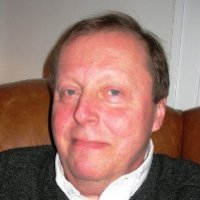 Latest from John Ginovsky
back to top