Whither wallets?
For a while it seemed like all the hoopla over digital wallets had died down, and no wonder-most people scratched their heads over how to make money out of them. However, several analysts have taken another look and things may be on the brink of heating up again.
But first look at comScore's study earlier this year. It painted a pretty dismal portrait of the digital wallet future. This company specializes in measuring consumer awareness of all things digital and when it queried a lot of people about digital wallets in particular, it found that only 51% of U.S. consumers had any understanding about what digital wallets are about, with the exception of PayPal.
"Digital wallets represent an innovative technology that has not yet reached critical mass among consumers due to a variety of factors, including low awareness and a muddled understanding of their benefits," says Andrea Jacobs, payments practice leader at comScore. Again, with the exception of PayPal-of which 72% of respondents were aware and 48% of respondents had actually used-only 12% of respondents said they had used some other form of digital wallet.
The comScore report concludes that "One clear barrier to use of digital wallets is that the concept is often difficult to convey and prone to misinterpretation."
This very conundrum might be what IDC Financial Insights seeks to address in its own study, issued this month. In short, it proposes to do away with the name "digital wallets" and replace it with the term "e-wallets" and then divide them into three categories: "Proximity e-wallet," used for face-to-face commerce such as at point of sale; "Remote e-wallet," optimized for use in ecommerce; and "hybrid e-wallet," which combines the first two.
"Cutting through the superficial differences between various e-wallet services will allow financial institutions to focus on exploiting the technology to add value for customers and extend their influence into mobile and digital commerce," says Aaron McPherson, IDC Financial Insights practice director for Worldwide Payment Strategies.
Other recent analysis lends credence to such a delineation of terminology. Javelin Strategy & Research forecasts that "mobile is the undeniable game changer to the POS environment," in a recent report. It even uses the "POS proximity" terminology, as in: "Although mobile POS proximity payments made up just 0.01% of total retail POS volume in 2012, mobile devices (i.e. smart phones and tablets) have forever altered the in-store shopping experience, acting as both a payment option and a channel for purchasing. Over the next six years, an industry-wide push for mobile technology will help propel mobile payments to astonishing growth and will allow mobile POS proximity payments to reach $5.4 billion by 2018."
The Mercator Advisory Group also is bullish on mobile wallets, going so far as to say that "the physical wallet might someday go the way of the checkbook, used by few and no longer a necessity."
It's latest research goes on to conclude that "For financial institutions, mobile wallets represent an opportunity to add more utility to their mobile banking apps, and the bankcard networks are making it easier for banks and credit unions to do so while also enabling them to maintain brand recognition."
Before going too gung ho, however, it's prudent to hear everyone. Vantiv, which did research on many payment trends apparent in 2013, had this to conclude about electronic wallets: "Forty-four percent of all consumers are aware of NFC-based mobile wallets, an increase of 12% since last year. However, just 10% of consumers say they are interested in using e-wallets today."
[For more on the Vantiv research, see the related story in this issue.]
Still, even the Gloomy Gus comScore sees opportunity ahead.
"Low awareness, understanding of benefits, and availability among retailers are among the key barriers to adoption of digital wallets. While these impediments may seem like a steep hill to climb, we have seen this story play out before in the financial services industry. There was a time when consumers were reluctant to use ATMs for similar reasons, and, today, look at how far we've come since the 1970s and 1980s," says Jacobs. "It would seem that the future is bright for digital wallets, but it will require deliberate execution of strategies such as sound marketing for this technology to realize its full potential. In order to win over consumers, wallet marketers, providers, developers, and retailers must work together to address each of the aforementioned barriers."
In its turn, IDC Financial Insights wants financial institutions to "focus on the core value proposition of the e-wallet: a persistent digital identity that can be used to facilitate commerce and influence consumer choice."
In particular, this analyst recommends that financial institutions:
• Develop expertise in the use of big data analysis on transaction data, so they can deliver actionable recommendations to consumers and merchants.
• Negotiate with payment networks for greater flexibility to set pricing, so partnerships can be developed on the basis of tradeoffs.
• Focus on a soft strategy of influencing consumer behavior, rather than a hard strategy of attempting to control it.
"With a clear view of the e-wallet market as heading toward open rather than closed models, the ideal strategy is one that is robust under an open model. This requires the financial institution to focus on leveraging the information it has about its customers to influence their purchasing decisions, and thereby earn the right to charge retailers a commission," says McPherson.
Sources used for this article include:
comScore Study Highlights Digital Wallet Market Potential and Current Adoption Barriers
IDC Financial Insights Redefines e-Wallet Landscape
Javelin Strategy & Research Releases Point of Sale (POS) Forecast Report
Mobile Wallets: The U.S. Landscape
Vantiv Releases Primary Research on Top Ten Payment Trends for 2013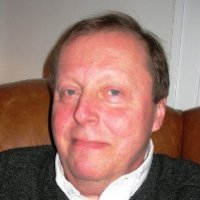 Latest from John Ginovsky
back to top