Three's a crowd but are they investors?
Will "crowdfunding" make a dent in community bank capital chase?
Capital is still king!
Community banks need to understand how to get it and not be afraid of it. One alternative may be through "crowd funding."
Defining the technique
You may not be familiar with the term "crowd funding." Crowd funding is Congress' newest attempt to increase access to the capital markets for smaller capital raises.
The concept of crowd funding was originally introduced in the Jumpstart Our Business Start-Ups Act ("JOBS Act"), and the SEC is making some headway on implementing the appropriate regulations.
The House of Representatives summarizes crowd funding as "the ability of individuals to pool their money in support of a common cause." In reality, it allows a large number of investors to each invest a small amount of money to support a particular business venture.
The JOBS Act offers "Emerging Growth Companies" (companies with total annual gross revenues of less than $1 billion) access to the crowd funding market. Will this become a preferred method of capital raising for community banks? I have my doubts, but there will likely be a couple of bank holding companies that will make a go at raising capital through crowd funding.
Most crowd funding is done via the Internet. It most often happens by entrepreneurs going to one of the many crowd funding websites and making their sales pitch for their company. The public then votes with their pocketbook by investing a small amount of money in the venture. The investor then becomes a stockholder in the company.
Does crowd funding mix with banking?
Crowd funding may not be as attractive to community bank holding companies as it is to others for a number of reasons.
First, crowd funds that are successful tend to involve new companies, new ideas, or emerging technology-something with "buzz."
These characteristics do not typically describe the community banking segment of our industry. There are very few new charters being issued and the industry is well-established. The typical profile of a crowd funding investor simply does not align that well with established community bank operations.
Probably, the crowd fund investor "crowd" is not exactly the type of person that will be looking to put money into a community bank holding company. A crowd funding investor is much more likely to purchase partial ownership of an emerging technology or new, unique company, than established banking operations.
Second, the community banking segment of the industry is presently fairly weary of change.
Crowd funding via the Internet is new, hip, and trendy. (If you want to see a sample of what it's about, and what it's not about, check out www.kickstarter.com.)
Not that the banking industry does not seek to be these things, but I do not see a number of bank directors beating down the door to get in on the ground level of these emerging capital raising options.
I frankly see the banking industry being a follower in this regard, and moving to crowd funding as a potential capital source only after it has been tested, tried, and shown to be true (and free of regulatory pitfalls) a number of times.
Finally, crowd funding is not likely to be the next big thing for the community bank segment of the industry any time soon because, as a practical matter, banks have easier ways to raise capital.
Why?
• First, banks can borrow funds at their bank holding company level and leverage those funds to the bank to increase capital. This works for all institutions, but is particularly well-suited for banks with less than $500 million in total assets because they are not subject to consolidated capital standards.
• Second, SEC Regulation D provides most bank holding companies an available registration exemption to raise additional capital in an efficient manner. Regulation D is relatively easy to comply with, especially when the offer is being made to "accredited investors" only.
Crowd funding is new, which means not many practitioners have much experience in the area. This leads to inefficiencies and higher costs. The same is not true for Regulation D, which will lead a number of banks to follow that route.
• Finally, most of the successful community bank capital raises we have seen in the last couple of years have been "friends and family" offerings. The purchasers in these offers are usually closely related to the bank and very familiar with its operations. Very few community banks have been successful in raising a significant amount of capital from truly outside investors.
"When" still needs to be answered
With the travails in the industry over the last five years, there is still not a significant appetite for community bank holding companies' stock from smaller nonrelated investors. Crowd funding is not likely to become a legitimate capital raising alternative for the community banking sector of the industry until the public perception of bank holding company stocks (and their desire to buy them) improves.
Crowd funding may be an interesting tool as it continues to evolve and the community banking sector of our industry becomes more comfortable with it.
It is probably not a question of if, but when, crowd funding will become a legitimate capital raising alternative for community banks.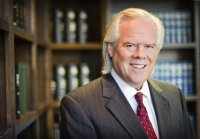 Latest from Jeff Gerrish
back to top