No compliance without communication
Silence, stonewalling, and silos can all lead to compliance problems
You don't have to think too long and hard to come to the conclusion that communication difficulties represent a fundamental defect that perpetuates greater problems in many ways.
If two people in a marriage are not communicating, there are going to be problems in that relationship. Same goes for any relationship: parent–child; boss–employee; neighbor–neighbor.
And it also seems to apply in Compliance.
Fundamental problem in banks
In my non-scientific poll of a handful of bank compliance managers of various sizes I found out that (sure enough) communication is a key compliance management problem for them.
It doesn't just boil down to communication in the final analysis after discussing the topic for a long while.
Poor communication comes out clearly as the key culprit.
Doesn't seem to make a difference in whether a bank is very small or larger. Lack of communication or poor communication was causing significant issues in compliance management.
Case in point: One of the banks in my little survey has under 30 employees and only one location. Communication is still a major compliance problem. Communication tends to be very informal. Often someone "thought" they had informed the compliance officer when in fact they hadn't done so. And, because the communication is informal, it's not well documented, and sometimes incomplete.
That's a benign form of the problem, and may be a matter of better coordination or tracking.
Let's look at some facets of compliance communication, including one where lack of communication very much arises by design.
Compliance Committee
One compliance manager told me that he attributes the communications inefficiencies in his bank to the fact that the organization lacks a compliance committee.
A compliance committee is a great vehicle for disseminating information in both directions. Input about regulatory impact from the business units comes in through the committee members, and regulatory developments and training flows into the business units through the committee members.
Communication is enhanced, provided the committee members are engaged and committed.
On the flip side, a compliance committee entails another regular meeting. People tend to dislike additional meetings.
It takes extra effort to persuade bank management and committee members that a compliance committee is a valuable tool for the bank, especially for the purpose of facilitating communications.
Tight-lipped bankers
Another communication problem arises in organizations that have an individual who is not forthcoming with the compliance team. Such people delay communicating, or provide limited information, initially.
Why? They don't want someone from the compliance department to find any problems. So they try to hold back on information and block access, as necessary.
They don't see Compliance as part of the bank team that is working to ensure compliance—and correct any problems before the examiners and the public find them.
All they see is an adversary.
But that may not be the only reason. Another cause of tight-lipped syndrome is the reluctance to let go of the control of the function.
One banker indicated that this has been observed in her bank over the years. The theory is: "If I'm the only person who knows something, I'm more valuable and harder to be replaced."
Sound familiar?
In this situation, there is less chance for there to be documented policies and procedures, good communications and training, and access to complete and accurate information.
This type of employee needs to be encouraged towards the opposite behavior—letting go of control.
Communications culture
Good communications skills are highly prized when hiring new employees. We can all benefit from learning how to write a better memo or speak more eloquently at a meeting. In addition, the communication culture of an organization is important, including:
• Senior management's overall commitment to compliance and support for compliance communications.
• Receptivity to a Compliance Committee and commitment to its mission.
• Flow of communications within the organization.
• Approvals, procedures, and "red tape" relating to communications.
• Balance between information overload versus lack of communication.
• Variety of communications to keep it interesting.
Here's something to talk about
Consider whether your compliance communications work well and if not, why not.
• Would a compliance committee help?
• Do you have a person who is reluctant to give up any control and keeps compliance at arms length?
• Too many lengthy memos?
Tackle your communication issues and your compliance program will also benefit.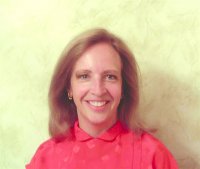 Latest from Nancy Derr-Castiglione
back to top