Compliance and thanksgiving: something to be thankful for
Anybody put any gravy on your plate lately?
It is the season of Thanksgiving, when we are all thinking about what we are thankful for and sharing that with family and friends at the turkey day feast. But it's also a time to consider that being thankful is something we probably should be doing on a more regular basis.
I recently read an article about the "5 habits of happiness." One of the habits of happiness that should be done every day is to make a list of three things you are thankful for. It's supposed to give you a greater sense of emotional and physical well-being.
Is this possible in Compliance?
Well, let's see ...
It's been quite challenging lately to find anything to be thankful for in the banking compliance environment, until the Consumer Financial Protection Bureau (CFPB) announced last week that it is delaying the implementation of the myriad of new mortgage loan disclosure requirements in TILA and RESPA that were scheduled to take effect in January 2013. A little bit of good news in a long drought of good news.
What else are you thankful for?
A system conversion with no compliance glitches? An examiner who seemed to "get it"? A fair-lending training session that got rave reviews? A board member who asked an intelligent question at your last compliance update?
Please share, in the comment section below. And have a good Thanksgiving.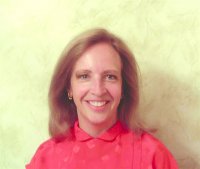 Latest from Nancy Derr-Castiglione
back to top