What shrinking retail footprint means for your bank
If people don't window shop anymore, what's exciting about your branch?
Obvious and mediocre won't be found here—but "Why didn't I think of that?" will! Challenging the banking status quo is Dan Fisher's personal mission.
Since the end of the holiday shopping season there have been numerous announcements about the closure of retail store locations from coast to coast.
Sears, K-Mart, BeBe, Rue 21, Macy's, JCPenney, Abercrombie and Fitch, Guess, Crocs, The Limited have all announced closings. The list continues to grow. Fifth Third, Regions, Bank of America, and other major banks too have closed branches. It would seem the closing of retail stores is attributed to online shopping.
Let your fingers do the … Googling
I find this attrition very interesting, and wonder, is there an underlying trend that will impact community banking in the same way?
After all, when was the last time you used the yellow pages or a phone book?
Need store hours or locations, just Google it!
Need a pizza? There's an app for that!
Call a friend? Just look at recent calls on your smart phone.
Not there? Then … your contacts or ask Siri!
Looking for a product, drop the name in your browser, and see what pops up!
All of these events just described are common everyday occurrences that represent how inextricably attached we have become to the smartphone, and the users are not just millennials … it is every age group.
Using the web-browser has become the de-facto standard today for obtaining information quickly. The devices are desktops, laptops, tablets, and smartphones. Consumers and businesses are searching and shopping with their fingers, and there seems to be no limit to what can be purchased online. Brick-and-mortar retail stores are being out-marketed by online outlets.
Where is your community going?
Banks need to realize that their marketplace is eroding around them. The footings that are holding up the community banking pillars grow weaker by the day.
And if you are not aggressively planning an online strategy today, you will soon have no lines in your drive throughs or lobbies.
Oh, did I mention, by the time you recognize this you will be out of time? Yup!
Today's consumers and businesses are mobile in every aspect of their lives, and they are looking online, shopping online, buying online—but not standing in line. Banks need to get serious about creating an effective online presence.
Connecting is just not a web-based brochure about your bank history, ATMs, locations, and hours. (Yawn.)
Given handheld "mobility," it takes a lot for a prospective customer to walk through your door.
Retailers are finding that out, and their doors are closing. What about yours? How long is that line in your lobby or drive through? Oh, you don't have a line? Then get online!
—The Wombat!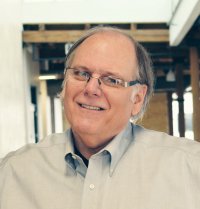 Latest from Dan Fisher
back to top