ICBA Warns Against SBA Expansion
The industry group said the expansion of the SBA 7(a) loan program would harm borrowers
|
Written by Banking Exchange staff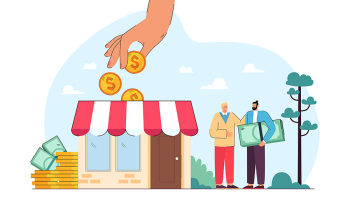 The Independent Community Bankers of America (ICBA) has criticized the Small Business Administration's (SBA) granting new lending licenses.
SBA made changes to its 7(a) lending program in April, opening it to more non-bank lenders willing to offer small business loans, but this has been widely criticized.
The administration granted three new Small Business Lending Company (SBLC) licenses this week, and ICBA urged it not to issue any further licenses.
Rebeca Romero Rainey, ICBA president and CEO, said: "The SBA's decision to extend new 7(a) SBLC licenses risks undermining this vital program and the borrowers who rely on it.
"Opening the program to more non-bank lenders risks higher defaults and incidences of fraud, which would drive up fees and make the program more costly and less accessible to borrowers."
Rainey cited SBA data that found 68% of 7(a) loans were provided to underserved borrowers in fiscal year 2022, while one in three were made to minority-owned businesses.
She said: "SBA rule changes that lift the moratorium on the number of institutions that can lend under the 7(a) program while loosening underwriting standards will undermine the program and unintentionally harm the very borrowers the SBA is trying to aid."
The Senate Small Business Committee advanced the Community Advantage Loan Program Act of 2023, which would cap the number of SBLCs to limit entry by non-bank fintech companies.
Rainey calls on the agency to "focus on maximizing the community bank partnerships that have expanded lending in underserved areas and ensuring safeguards against fraud and abuse are preserved".
SBA's Isabella Casillas Guzman said: "With the addition of three new Small Business License Companies, the SBA will be able to serve even more small business owners who need capital to start, operate, and grow their businesses."
back to top