Old National to Acquire CapStar in $344m deal
Plus: Cadence Bank is set to sell its insurance arm to Gallagher
|
Written by Banking Exchange staff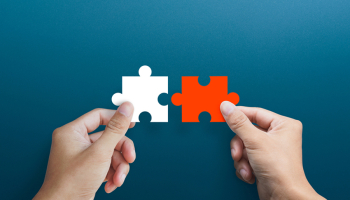 Old National Bancorp will acquire CapStar Financial Holdings in an equity transaction valued at $344 million.
The newly combined organizations will have a total of $3.3 billion in assets, $2.3 billion in total loans and $2.8 billion in deposits.
The transaction includes CapStar's 23 total banking centers, including seven locations in Nashville and two in Athens, Tennessee.
Under the terms of the agreement, each outstanding share of CapStar common stock will be converted into the right to receive 1.155 shares of Old National common stock.
Similarly, Firstar Bank will acquire First National Bank of Stigler, subject to regulatory approval.
Firstar Bank is the largest financial institution in Muskogee County, Oklahoma, with ten locations and $935 million in assets, the Muskogee Phoenix reports.
First National Bank of Stigler will continue to operate under its current name until August 19, 2024, when it will be integrated into the Firstar Bank network.
Mike Butler, president of Stigler, will continue to lead the acquired bank.
Separately, Cadence Bank has announced it will sell its insurance operations to Arthur J. Gallagher & Co. For $904 million in cash.
Cadence's insurance arm, Cadence Insurance, Inc., is the second largest bank-affiliated insurance brokerage in the nation, according to news website Business Insurance.
The immediate net capital increase is expected to be approximately $620 million and net cash proceeds are estimated at $650 million, after tax.
The transaction is expected to close in Q4 of 2023.
Additionally, in Minnesota, Cambridge State Bank and Flagship Bank in Isanti will merge with Security Bank and Trust Co, Isanti Chisago County Star reports.
After the merger the combined banks will have $1 billion in deposits and $1.1 billion in total assets.
Following the merger all banks will operate under the name Security Bank and Trust Co. and will have 21 branches.
back to top