Surge in Small Businesses Receiving Financial Advice From Banks
Survey also found improved digital tools have helped banks' services for small businesses
|
Written by Banking Exchange staff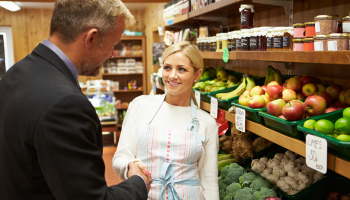 More businesses than ever are receptive to getting financial advice from their bank, according to a survey from JD Power.
The survey found over half (57%) of small business customers are receiving financial advice from their banks.
The top three topics businesses sought advice on were: how to avoid fees, spending and savings guidance, and guidance on how to improve their credit score/creditworthiness.
The study also found small business owners are on balance optimistic about their futures, with 54% saying their business is financially healthy.
Improved digital tools, supportive telephone services and small business relationship managers have also increased customer satisfaction among small businesses.
Paul McAdam, senior director of banking and payments intelligence at JD Power, said: "These improvements are paying off in the form of increased utilization of bank advice and significantly higher overall satisfaction and advocacy scores among small business customers.
"Banks can continue this positive momentum by blending digital services and human support with generative AI-driven technologies to improve personalization and customer engagement."
The survey found sole proprietors were the only category of owner not to improve their ratings of customer satisfaction, compared to last year's survey.
Sole proprietors are less likely to use bank-provided spending and savings guidance and digital services such as spending analysis, budget tools and cash flow projections.
In the study's ranking of banks assessed, Capital One was ranked highest nationally with a small business banking customer satisfaction score of 723.
It was followed by US Bank in second and Chase in third.
back to top