ABA and BPI Speak Out Against CBDCs
Trade body and thinktank criticize central bank digital currencies before the Subcommittee on Digital Assets, Financial Technology and Inclusion
|
Written by Banking Exchange staff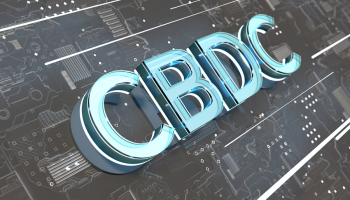 The American Bankers Association (ABA) and Bank Policy Institute (BPI) warn a central bank digital currency (CBDC) is "unnecessary".
The BPI and the ABA have provided statements before the Subcommittee on Digital Assets, Financial Technology and Inclusion at a hearing examining the implications of a CBDC.
Paige Pidano Paridon, senior vice president and senior associate general counsel of BPI, said: "We believe that — at this point — there is little evidence that a CBDC would bring measurable benefits to the US economy, or that it is necessary to defend the dollar's status as the world's reserve currency."
The ABA agrees that a CBDC was "unnecessary and presents unacceptable risks and costs to the financial system".
It said: "Since the dollar is already digital today, it is not clear that issuing a CBDC would improve financial inclusion or achieve other laudable goals."
Paridon highlights a retail CBDC would disrupt credit availability, as customer deposits would be shifted into a CBDC that cannot subsequently be lent out, and raise serious data protection and privacy concerns.
The ABA parallels these concerns, emphasizing that a CBDC is not well-positioned to deliver on the goals its proponents stress, such as financial inclusion and promoting the US dollar's international role as a reserve currency and a medium of exchange for international trade.
However, both organizations agree that possible alternatives to the CBDC merit evaluation, including a wholesale CBDC that would not be available to the general public.
The creation of a CBDC was criticized by the Independent Community Bankers of America (ICBA) in 2021 in a comment letter to the Commerce Department. The ICBA suggested that the risks of CBDC "far outweigh the uncertain and unproven benefits cited by CBDC advocates".
back to top