Direct Banks Gaining Support as Customers Go Online
New research reveals customer satisfaction is high among customers of online-only banks
|
Written by Banking Exchange staff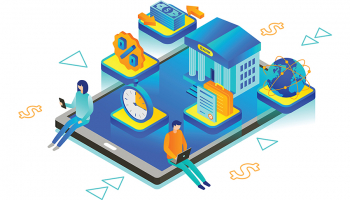 'Direct' banks are continuing to grow in popularity among retail customers, according to new research.
The branchless, digital alternatives to traditional retail banks scored highly on customer satisfaction in a recent survey by research firm JD Power.
The JD Power 2022 US Direct Banking Satisfaction Study also found that 27% of banking customers in the US use an online-only bank.
Paul McAdam, senior director of banking and payments intelligence at JD Power, said: "As so much of our lives continue to shift to digitally based providers, direct banks have been in prime position to gain market share and mindshare by delivering around-the-clock access, along with products that have attractive fee structures and interest rates."
Almost nine in 10 (88%) of checking and savings customers said their direct bank was easy to do business with. In addition, 59% said they have never had a problem or complaint with their direct bank.
Among those who experienced an issue within the last 12 months, 83% said it was convenient to reach customer service and 88% revealed their most recent problem was resolved.
Charles Schwab Bank and Discover Bank ranked highest in overall satisfaction among checking account providers. Among savings account providers, American Express ranked highest in overall satisfaction.
McAdam added: "Increasingly, we're seeing the top-performing brands get the personalization formula right by helping customers reduce banking fees and grow their money, and by showing that they're available to help customers in challenging financial times."
While satisfaction was high, another recently JD Power study found that retail banks were struggling to support customers as inflation rises.
back to top