Talent tug of war goes on, unevenly
Tax breaks unlikely to change the equation as CUs, banks fight for talent
S&P Global Market Intelligence, formerly S&P Capital IQ and SNL, is the premier provider of breaking news, financial data, and expert analysis on business sectors critical to the global economy. This article originally appeared on the SNL subscriber side of S&P Global's website.
By Ken McCarthy and Carolyn Duren, S&P Global Market Intelligence staff writers
A parade of bank bonuses may have little effect on their fight for top talent with credit unions, mainly because the not-for-profit institutions already fight an uphill battle.
After receiving a tax break, banks rolled out highly publicized bonuses and wage increases. Between Dec. 20, 2017, and Jan. 11, 59 banks and thrifts announced increases to wages, bonuses, or both. Credit unions pay no corporate income taxes.
But Kendall Garrison, executive vice-president of Austin, Texas-based Amplify CU, said the wage battle with banks is one credit unions have generally been losing for years, especially in markets like Amplify's, where there is less than 3% unemployment.
"It's always a struggle," he said.
Stacy Stevens, president and CEO of Park Avenue Group, an executive recruitment firm, said hiring is likely to remain tricky for credit unions as long as banks are outspending them. Credit unions' compensation levels across the board are lower than what the commercial banks are offering, she said.
Commercial lending talent has traditionally been problematic for credit unions. "A lot of credit unions have had to get their heads right about what it costs to hire this kind of expertise," Garrison said.
But while executives and recruiters note credit unions have a disadvantage against banks when it comes to pay, they spend more on employees as a percentage of their assets, an analysis shows.
S&P Global Market Intelligence looked at quarterly salary and benefit expense as a percentage of average assets on a last-12-months basis to avoid seasonal spikes in payroll expenses that often occur in the fourth quarter. Salary and benefit expenses include gross salaries, wages, overtime, bonuses, Social Security, state, and federal unemployment taxes paid, and retirement plan contributions.
The median salary and benefit expense as a percentage of average assets for U.S. credit unions was 1.70% at the end of the fourth quarter of 2017, down from as much as 2% in early 2008.
By comparison, that same metric for U.S. commercial and savings banks was 1.57% in the most recent reporting period, down from 1.66% at the beginning of 2008.
In the fourth quarter of 2017, there were nearly 293,000 full-time equivalent employees at credit unions, a 21.6% increase since the first quarter of 2012. At commercial and savings banks, aggregate full-time employees decreased by 1.4% during that same time frame, although total FTEs were much higher than credit unions—2.1 million as of the most recent quarter.
This article originally appeared on S&P Global Market Intelligence's website on March 20, 2018, under the title, "Tax breaks unlikely to change the equation as CUs, banks fight for talent"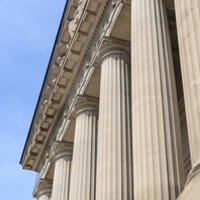 Latest from S&P Global Market Intelligence
back to top