Branch closing trend continues
Home BancShares leads in U.S. branch net closures in February
S&P Global Market Intelligence, formerly S&P Capital IQ and SNL, is the premier provider of breaking news, financial data, and expert analysis on business sectors critical to the global economy. This article originally appeared on the SNL subscriber side of S&P Global's website.
By Zuhaib Gull, S&P Global Market Intelligence staff writer
U.S. banks and thrifts continued to shut down offices across the country through the second month of 2018.
Depository institutions closed 118 branches and opened just 46, according to SNL data. As of Feb. 28, there were 88,926 active bank and thrift branches in the U.S.
During the last 12 months, U.S. banks and thrifts shut down a net 2,026 branches, with the Southeast region accounting for 28.68% and the Midwest region accounting for 28.63% of total net closures. In February, the Southeast region led the nation with 45 net closings, followed by the Mid-Atlantic region with 12 closings.
By state, Florida led the country with 36 net closures, followed by New York with 6 net closings, during the month of February. There were three net openings in Oklahoma, the most net openings of any state in the U.S.
Conway, Ark.-based Home BancShares Inc. closed a net 15 offices during February, the most by any banking institution in the country. The closures came as a consequence of the completion of four bank and thrift deals in 2017, including with Stonegate Bank, which helped Home BancShares cross the $10 billion assets mark.
Home BancShares' management indicated on a Jan. 18 earnings call that the company would consolidate its branch footprint after the conversion of Stonegate systems in early February. All 15 of the company's branch closings during the month were in Florida. Winter Haven, Fla.-based CenterState Bank Corp. closed a net 11 branches in Florida during February. The bank completed three deals last year and also mentioned plans to consolidate its branch network, during a Jan. 31 earnings conference.
Meanwhile, Bank of America Corp. and Wells Fargo & Co. closed a net 12 branches each, across the country, in February. The two companies closed a combined net seven branches in Florida during the month.
Overall, 33 of the 36 net closings in Florida during the month were attributed to these four banks.
Branch data is collected on a best-efforts basis by SNL, a platform owned by S&P Global Market Intelligence. Coverage includes FDIC-insured branches and excludes loan offices, mortgage branches and other offices that may not primarily engage in deposit-taking activities.
This article originally appeared on S&P Global Market Intelligence's website on March 20, 2018, under the title, "Home BancShares leads in US branch net closures in February"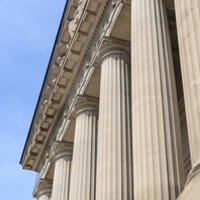 Latest from S&P Global Market Intelligence
back to top