Mutual conversions celebrate their three-year anniversaries
Often M&A comes with the cake
S&P Global Market Intelligence, formerly S&P Capital IQ and SNL, is the premier provider of breaking news, financial data, and expert analysis on business sectors critical to the global economy. This article originally appeared on the SNL subscriber side of S&P Global's website.
By Robert Clark, S&P Global Market Intelligence staff writer
Banking institutions that have undergone mutual conversions announced several merger transactions in 2017.
Regulators generally prohibit banks from selling for at least three years following a mutual conversion. Some companies waste little time.
Deals to review
One example is Plant City, Fla.-based Sunshine Bancorp Inc., which announced a sale to Winter Haven, Fla.-based CenterState Bank Corp. on Aug. 14, 2017, just one month after its three-year anniversary. Several institutions, including large bank holding companies headquartered outside of Florida, had expressed interest in an acquisition. Sunshine Bancorp previously was a buyer. It had bulked up to $955.9 million in total assets as of June 30, 2017, with the purchase of Orlando, Fla.-based FBC Bancorp Inc. in 2016 and the deal with Lakeland, Fla.-based Community Southern Holdings Inc. in 2015.
Huntingdon Valley, Pa.-based Polonia Bancorp Inc. agreed to merge with Philadelphia-based Prudential Bancorp Inc. in June 2016, less than seven months after its three-year anniversary. Polonia Bancorp started the M&A process early, formerly engaging FinPro Capital Advisors Inc. on Nov. 16, 2015. FinPro cast a wide net for potential acquirers, contacting 38 financial institutions. Seven of those companies requested and got access to nonpublic information, including two institutions that submitted nonbinding indications of interest in January 2016.
Clifton, N.J.-based Clifton Bancorp Inc. also announced a fast sale, agreeing to merge with Fairfield, N.J.-based Kearny Financial Corp. after 3.6 years as a fully public entity. Like Clifton Bancorp, Kearny Financial is a recent second-stage conversion; its three-year anniversary is coming up in May.
In contrast, four converted banks waited more than 20 years to announce a sale: Washington, N.C.-based First South Bancorp Inc.; Wells, Minn.-based Wells Financial Corp.; Little Rock, Ark.-based Bear State Financial Inc.; and Portsmouth, Ohio-based ASB Financial Corp. Notably, Bear State and First South fetched nearly 2x tangible book value.
Reviewing the record
Looking at the conversion classes for each year this century, the survival trends are clear. Of the 13 standard and second-stage conversions completed in 2000, 10 have been acquired, one failed and two remain operating. For the class of 2001, eight have been acquired, two are in pending deals, one failed and just one is active. For the next three years, the historical rate, including mergers of equals, drops to a range of 75% to 78%. Then from 2005 to 2011, the percentage falls to between 60% and 70%. It is still early for deals completed in 2012 and 2013, but six of those 22 institutions already have announced or completed sales.
Not including Sunshine Bancorp and Clifton Bancorp, 13 banks that have completed a standard or second-stage conversion have become eligible to merge since 2017, highlighted by Investors Bancorp Inc. As of Sept. 30, 2017, the regional banking institution based in Short Hills, N.J., held $24.78 billion in total assets. Investors Bancorp trades at one of the lowest price-to-adjusted tangible book ratios in the sector, excluding institutions not traded on a major exchange and those with less than $1 billion in assets.
Another eight banks will reach their three-year anniversaries in 2018. Arlington Heights, Ill.-based Ben Franklin Financial Inc. is facing a capital shortfall and is evaluating strategic options, which could include a merger.
This article originally appeared on S&P Global Market Intelligence's website on Jan. 17, 2018, under the title, "Mutual conversions celebrate their 3-year anniversaries"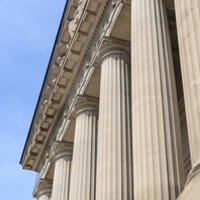 Latest from S&P Global Market Intelligence
back to top