First Internet Bank's life in the web lane
Flourishing online relies on melding tech and "touch"
First Internet Bank, as its name implies, could be considered the prototype of the full-service retail bank that exists entirely online—no brick-and-mortar branches.
So how has this bank, headquartered in Fishers, Ind., an Indianapolis suburb, been able to flourish since it opened in 1999? First Internet has amassed more than $1 billion in assets and attracted customers from all 50 states, while proclaiming that it does everything—except hand out lollipops.
"What we have been striving to do is to adopt the best of technology without forgetting about that all-important human touch, to really deliver insightful, responsive support," says Nicole Lorch, senior vice-president, retail banking, in an interview with Banking Exchange.
Electronic personality
In many ways First Internet's website plays the central role in establishing the bank's personality, as well as providing an easy-to-use portal through which customers may do business. A casual run-through of its various pages reveals extensive use of video tutorials; short clips of banking representatives talking casually to the camera; extensive self-service offerings; and an all-important feature labeled "Talk to FirstIB."
Through this latter function, specific bank employees with expertise in various areas not only are listed with their portraits, but have notations of whether they are available to speak right away; are talking with some other customer; or are temporarily unavailable.
Busy morning at First Internet Bank.
"The 'Talk to IB section' on our website is pretty exciting. It allows our customers in real time to see if a mortgage or a banking expert is available to them at that moment," Lorch says.
Not only that, but this chat feature allows the customer to build a rapport with a specific expert individual at the bank, so that as the issue being discussed progresses, the customer doesn't have to bring a new bank agent up to speed about where the issue stands.
Which is a key to building a human connection into a relationship that consists essentially between the remote bank and a customer sitting at home tapping on an electronic device. It provides a parallel for what happens at a brick-and-mortar office when the customer sits across a desk from a bank representative. The added value is the much higher level of convenience the customer gains, as well as a high level of one-on-one support.
Bank lives where others visit
"Because our primary delivery channel is what to many bank an alternative delivery channel, it was very important that we, from the start, build up some good technology and back it with very experienced and highly trained professionals," Lorch says.
This arrangement goes far beyond the ordinary call center setup, she says.
"We don't have [the banking representatives] on a clock," she says. "We're not measuring them to do an average call time. We're really working to ensure that we're getting answers to customers on a first-call-resolution basis. That we're listening to our customers for clues and working to solve their underlying problem, in some cases, and not just the question that might be at hand."
Furthermore, even as the bank employs extensive technological features, such as self-service CDs, the human agents who become involved with customer issues are empowered to see whatever comes their way to the end. (With the self-service CDs, eight different disclosure documents must be opened and reviewed at one point. The site offers the option of printing the lengthy documents for the customer's files.)
I
Though operating remotely, First Internet must comply with disclosure requirements like every other bank.
"We do focus on taking ownership of the issue at hand," Lorch says. "Rather than refer something to Tier 2 tech support and promptly forget about it and go on to the next call, the resolution is going to go back to that relationship banker."
The bank can do this cost effectively, she says, precisely because it is accessed solely through the digital channels.
"In terms of how you make it cost-effective and yet have high-quality service, in many ways our model lends itself very well to that because we don't have expensive infrastructure of branches where, frankly, there's not a lot of traffic," she says.
Another example of the marriage of technology and personal touch involves making sure whatever the customer does or wants to do is easy, intuitive, and is completed the right way, the first time.
"Contextual help and hints and tutorials are very important for removing points of friction," she says. "I think video has been extremely important for us in terms of being able to share information with our customers."
Lorch has been with the bank since it opened in 1999, and admits at first it was challenging to convince curious consumers whether they were for real or not.
"We'd get questions like, "Are you working out of someone's garage? Are you in your pajamas now?'" she says. "It was very important to us to be able to connect with our customers on a human level."
Which harks back to the personality displayed in and communicated through the website portal itself. A bright example is seen in its video, "Meet First Internet Bank."
It features a quick, upbeat message from President and CEO Dave Becker, and ends with this series of hashtags:
"#RealPeople"
"#ZeroBranches"
"#NoLollipops"
"#TheFutureOfBanking"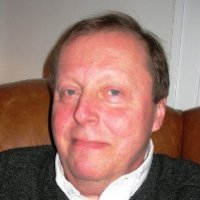 Latest from John Ginovsky
back to top