Reestablish lockout between banks and securities?
In calls to revive Glass-Steagall, policy and politics square off
S&P Global Market Intelligence, formerly S&P Capital IQ and SNL, is the premier provider of breaking news, financial data, and expert analysis on business sectors critical to the global economy. This article originally appeared on the SNL subscriber side of S&P Global's website.
By Brian Cheung and Razi Haider, S&P Global Market Intelligence staff writers
It was nearing the fourth hour of questioning when Rep. Maxine Waters, D-Calif., broke the news to John Stumpf, then the chairman and CEO of Wells Fargo & Co.: the OCC had slapped Wells Fargo Bank NA with a $20 million civil penalty for the illegal repossession of servicemembers' automobiles. Even during a congressional hearing, Waters jabbed, Stumpf's company just couldn't keep it together.
Her theory: that Wells Fargo is just too big to manage.
"I have come to the conclusion that Wells Fargo should be broken up," Waters said.
Disassembly required, backers say
Waters joins a growing chorus of politicians arguing for dismantling the nation's biggest banks.
Although the words "Glass-Steagall" were never mentioned in the two congressional hearings where Stumpf testified in recent weeks, the widely publicized fallout of Wells Fargo's fake accounts scandal has revived political discussion of the Depression-era law.
But the jury is still out on Glass-Steagall's efficacy as a financial regulatory framework for the modern world. It remains unclear whether reinstating the law is a viable policy option, or just a tool to promote political rhetoric.
Congress enacted Glass-Steagall in 1933, separating investment banking and commercial banking until its repeal by then-President Bill Clinton in 1999 as part of the Gramm-Leach-Bliley Act.
Roots in crisis aftermath
Since the 2008 financial crisis, dismantling the nation's biggest banks has become a more popular political platform. Bernie Sanders made Glass-Steagall a focal point of his candidacy for the Democratic presidential nomination and both the Republican and Democratic platforms for the 2016 election explicitly state support for a modern-day revival of the bill.
Almost every post-crisis session of the Senate and the House has introduced a modern-day Glass-Steagall bill, but none gained enough support to make it to a floor vote.
The failure to move a new Glass-Steagall bill reflects the lack of consensus on whether bank breakups make the financial system safer. The debate that hasn't been settled even eight years after the crisis. As leaked emails from Hillary Clinton campaign chairman John Podesta state, the issue of Glass-Steagall is one better off ignored since "people don't get it."
Max Wolff, chief economist at merchant-banking firm Manhattan Venture Partners, said Glass-Steagall made "a lot of sense" when it was implemented in 1933. But times have changed.
"In a deregulated, globalized world, I don't think it makes sense for us to have small, vulnerable banks that have limited ability to finance international business," Wolff said.
By breaking down the 66-year-old wall between commercial and investment banking, Gramm-Leach-Bliley aimed to allow banks to tap into new revenue streams like investment banking, advisory, and underwriting fees and keep American banks more competitive with institutions around the world. SNL Financial data shows that revenue from these lines of business will amount to a projected 13.3% of total revenue for U.S. banks in 2016.
The banks that make most of their money from these services tend to be the bigger ones. The fact that the large banks seemed to benefit the most from Gramm-Leach-Bliley became a point of contention when the 2008 financial crisis struck, raising concerns about how the overlap of commercial and investment banking increases systemic risk.
Fed Chair Janet Yellen addressed the relation between Gramm-Leach-Bliley and the financial crisis during a recent appearance before Congress.
"That's not really what was really responsible, in my opinion, for the financial crisis," Yellen said. "In fact, some of the most serious problems happened at standalone investment banks like Lehman and Bear Stearns that weren't part of bank holding companies at all and now they're subject to consolidated supervision."
Playing into politicos rhetoric
Wells Fargo is not doing the big banks any favors with its fake accounts scandal. Some politicians are using the news to make the case that customers are being victimized by banks fostering profit-first cultures, and that the only way to address the issue is by breaking them up.
Philip Wallach, a senior fellow at the Brookings Institution, says breaking up the banks to straighten out corporate culture is the best argument for a Glass-Steagall revival that really has no legs.
"They make it sound as if the business of commercial banking would somehow be transformed into this risk-free, scandal-free world upon reinstating Glass-Steagall. And all the dicey stuff would have to go outside of the commercial world," Wallach said. "But commercial banking is an inherently risky business."
This article originally appeared on S&P Global Market Intelligence's website under the title, "In calls to revive Glass-Steagall, policy and politics square off"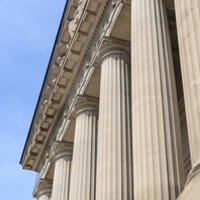 Latest from S&P Global Market Intelligence
back to top