Will new tellers be like Siri?
Mobile's future includes avatars, remote activation, and video chat
By now, mobile banking has become not only mainstream but pretty well commoditized. Banks' challenge will be to find ways to enhance mobile's capabilities; apply new technologies; and recognize and respond to what customers want now—and what they will want in the future.
"Is mobile really a phone or is mobile just a viewing platform?" says Paul Schaus, president, CCG Catalyst, a bank consultant based in Phoenix, Ariz., in a conversation with Banking Exchange Tech Topics.
"One vendor told us that mobile is really what fits in the palm of your hand," continues Schaus. "Well, yes and no."
Schaus suggest thinking beyond the specific device.
"What are you using?" he asks. "Google Glass? Phone? Tablet? Or any type of device that the future will bring, whatever that may be?"
Just over the horizon, says Schaus, are fresh developments, such as the virtual 3D imaging technology where the user has a 360-degree view of a virtual person or object."
"We're going to be seeing all kinds of things," says Schaus. "There are early adopters—but how early do you want to get?"
Shape of mobile things to come
Schaus briefly describes some of the more likely trends affecting mobile banking that he's seen recently:
• Activation/deactivation of debit cards—"This is where users of a mobile device can control their plastic card, which gives them an added layer of security. This is the result of the Target breach. They still want to use their plastic but they are using mobile devices to control them. It's kind of an oxymoron but it's just because the payments side of mobile just isn't there yet. It will be, but it's just not now."
• Video chat—"There are some applications out there on the mobile side using the iPhone FaceTime function as a way for consumers over the mobile channel to talk to their bank. That's kind of cool, where now you're getting help over the mobile device."
• Avatars—"This is like Apple's Siri, only on the online banking channel. You could use your video at home, your video at the bank, wherever, and you'd be talking to an avatar that looks like a real person, acts like a real person, and answers your questions. But that person is not real. It is computer-generated. The goal is to have the avatar able to answer up to 2,000 distinct questions from a consumer."
• Standalone mobile banking apps—"Some of our bank clients are saying their younger customers, who I call Generation Z, are complaining they can't get to the mobile app because they are not online banking users. They don't have computers, they have tablets or phones. College kids say they have to go to a classroom or a library to use a computer to register for online banking. Mobile banking originally was developed as an add-on to online banking. The more innovative companies are working on standalone products, but it is a problem because of the way the code is written."
No doubt other technological developments as well as changing customer needs will transform or enhance mobile banking in the future. Says Schaus: "You have all kinds of issues here because the technology is developing and the users are changing. It's happening very quickly."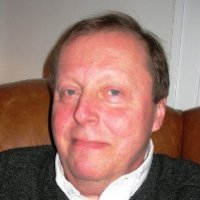 Latest from John Ginovsky
back to top