Omnichannel impacting small business banking
New ways sought to service the best lending prospects
While U.S. banks are locked in fierce competition for the business of the country's strongest and most promising small businesses, companies in the market for credit and banking services are reaping the rewards.
In the small business segment, banks have been slowly becoming more willing to lend to the healthiest small businesses over the past year. Although the number of creditworthy small businesses has been climbing in step with the grinding economic recovery, many firms still fail to meet heightened standards as providers remain cautious about potentially risky loans.
As a result, banks are battling for business that does arise from small businesses with solid fundamentals. These companies are benefitting in the form of improvements in coverage and service quality.
"Banks are offering small businesses advice on how to optimize cash flows and increase efficiencies in other areas as a means of building relationships that will position them to win new loan business when it emerges," says Greenwich Associates consultant Duncan Banfield.
These improvements in service quality may prove temporary. In some cases, only the small businesses deemed as having the most profit potential for the banks are assigned a banker. New compliance costs, capital reserve requirements and other developments have changed the economics of small-business banking. In order to preserve profit margins, banks have begun rationalizing their resource commitments in a more deliberate manner.
For many small businesses, these changes mean they may no longer be assigned a relationship manager. Instead of having a dedicated banker on whom they can call, they will be served via branch locations, call centers, and online.
"We're seeing profitability pressure on banks driving new channel technology," says Greenwich Associates consultant Chris McDonnell. "For small businesses, the positive of that convergence is that it will allow them to meet their banking needs through new electronic channels such as mobile banking and enhanced omnichannel capabilities. However, there will be an adjustment period for those business owners that have relied heavily on their bankers."
As markets recovered following the global financial crisis, credit began to flow first to the largest companies in the United Sates. Over time, lending also began to improve for companies in the top end of the middle market, and eventually capital became accessible to the rest of the middle market.
In 2013, Greenwich Associates surveyed more than 17,000 small businesses with annual revenues of $1 to $10 million. Respondents were asked to name the banks they used and to rate these providers in a variety of product and service categories. Banks that received customer ratings that topped those of competitors by a statistically significant margin at a 95% confidence level were named Greenwich Excellence Award Winners.
In Small Business Banking, Synovus Financial led the pack with 13 Greenwich Excellence Awards, including 11 national and two regional awards. BB&T, Frost Bank and Iberiabank all claimed 12 awards and SunTrust Bank claimed 11.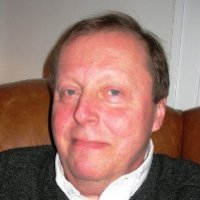 Latest from John Ginovsky
back to top