D+H rebrands U.S. operations
Tech company groups three companies under a single brand
Davis and Henderson Corp. announced it is now operating as a single brand in North America and globally, and has rebranded its legacy Harland Financial Solutions, Mortgagebot, and Compushare brands to D+H.
Technology products and solutions from these brands are now operating under the D+H brand, but will continue to use their existing product names. The move is aligned with D+H's long-term plan outlined in August 2013, following its acquisition of Harland Financial Solutions.
Last year, Toronto-based D+H agreed to buy Harland Financial Solutions for $1.2 billion in cash. In 2011, it acquired Mortgagebot, a provider of web-based mortgage point-of-sale solutions in the United States, and in 2013, purchased all outstanding shares of Compushare, a U.S.-based technology management and cloud computing provider to financial institutions.
The rebranding reflects a broader integration already underway within D+H, following a series of acquisitions, and will allow the company to better support and partner with clients across the United States, Canada, and around the world.
D+H plans to take a phased approach to rebranding over the next eight months to ensure a smooth transition. The first phase is focused on the United States and will ensure all U.S. businesses operate as D+H. As an initial step, the company has introduced new branding visuals and launched a new website—www.dh.com—which displays all product and service offerings delivered by the U.S. organization.
D+H offers a suite of lending, core banking, channel, and payment solutions that empower over 6,000 banks and credit unions in North America and around the world, including 50% of the top financial institutions in the United States.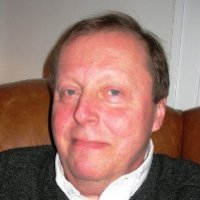 Latest from John Ginovsky
back to top