What's on bankers' minds?
ALCO Beat Extra: Seeking strategies when best choices aren't "choice"
By George Darling, CEO, Darling Consulting Group
Bankers keep seeking a palatable strategy in a time that doesn't favor their typical business model. Are solutions out there?
Sometimes it's hard to get a roomful of bankers to agree on something, but not at a recent meeting of CEOs, CFOs, treasurers, asset/liability managers, and directors.
Overriding any regional or institution-level concerns was a this common worry: What to do about the extended low rate environment and continued quantitative easing by the Federal Reserve in an effort to stimulate the economy?
This current slow growth economic environment is constraining loan demand for most and compressing net interest margins. Obtaining or retaining assets with reasonable returns has become very difficult as most banks' cost of funds is near a floor of zero.
Day by day, changing moods
In early June, over 200 bankers attended my firm's 29th annual Balance Sheet Management Conference, and pessimism reigned. Since early June, the economic outlook appears brighter, though one's mood can change according to the headline of the day. Employment levels have improved; the yield curve has steepened; loan demand has increased; and opportunities to purchase investment securities are better. Bankers can only hope these trends will continue, though many don't think the industry is out of the woods yet.
A second, almost universal concern, related to the implementation of Basel III and its implications for community based financial institutions. The recent regulatory announcements regarding new liquidity and capital rules and the exemption or "opt out" options for smaller institutions has clarified a number of issues and seems to be trending in a favorable direction.
A third area of concern that continues to create angst in community banks is the current regulatory environment. Regulatory emphases on enterprise risk management (ERM), asset concentrations, stress testing, the exposure of balance sheets to rising rates, and compliance issues are forcing many bankers to allocate more resources to these areas at the detriment of conducting their basic business of banking. The cost of regulatory compliance and risk management is escalating at an alarming rate for most financial institutions. Hopefully, the regulatory pendulum will swing back to a more reasonable level if the economy continues to improve.
Other primary concerns of attendees included:
• Lack of loan demand and predatory competitive pricing.
• Management of the balance sheet in a rising interest rate environment.
• Regulatory expectations for "best practices" in balance sheet management.
• Lack of alternatives for investing excess balance sheet liquidity.
Over a two-day period, attendees had the opportunity to visit with peers to discuss these mutual concerns and attend sessions that highlighted:
1. Current opportunities for asset acquisition. With investment security yields at all-time lows, there was considerable interest in sessions related to participation in national credits and/or purchases of whole loans.
2. Use of interest rate swaps. These tools can enhance product offerings and protect against a potential rise of interest rates. The use of back-to-back swaps to enhance loan offerings and reduce exposure to rising rates garnered a considerable amount of interest.
Also of interest: The use of forward swap contracts to hedge the cost of funding in a rising interest rate environment.
3. Regulatory expectations for "best practices" in balance sheet management. Best practices discussions focused on better understanding of optionality and the potential variability of cash flows in different rate environments and the need to stress test assumptions used in asset/liability models. Specific topics include: prepayment models for loans and investments; core deposit analyses and migration studies; documentation requirements; and the role of directors in the balance sheet management process. Attendees engaged in detailed discussions relating to "core" versus the volatile nature of non-maturity deposits that may be "parked" during this low rate environment, but will leave balance sheets once better options become available.
4. Evolving trends--Enterprise Risk Management (ERM) and Stress Testing. Attendees were able to discuss the need for both balance sheet and credit stress testing as well as the evolution of ERM systems.
Many attendees indicated that they had hired or appointed a Chief Risk Officer (CRO) to oversee these activities. At present, most efforts in ERM appear to relate to dashboard approaches, rather than integrated systems that may be too data intensive and expensive for community banks to implement. It was concluded that ERM is an evolving process where definitive reporting structures are yet to be determined as industry standards.
Looking forward, more "fun"
While there appears to be a glimmering of light at the end of the economic tunnel, real challenges remain ahead for community bankers.
The focus on meeting regulatory requirements places additional pressure on management to maintain earnings levels, which is critical to survival over the coming years.
As a bank manager, ask yourself if you share these same concerns that your peers expressed at the conference.
If you do, are you doing what it takes to address them before it's too late?
How you answer that question can be the difference between surviving and thriving.
About the author
George Darling is CEO of Darling Consulting Group, Newburyport, Mass. Darling and the consultants of his asset-liability management firm write the bankingexchange.com "ALCO Beat" column. Darling's professional experience includes: thirty years with his own company, two years as a senior executive with a $2 billion financial institution, two years with a Big Five Accounting firm, and ten years with IBM. He is a nationally-recognized resource for assisting financial institutions in the areas of interest rate risk management, liquidity management, and capital planning.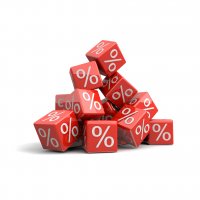 Latest from ALCO Beat
back to top