Be ready before you roll
Customer demand is there, but banks must craft the mobile channel carefully
The promise of the still fledgling but fast-growing mobile banking channel, with its economy, reach, and customer acceptance potential, is real—but there's no universal solution. Judging by some of their low adoption rates, many community banks haven't taken advantage of it.
"This is a great product. It levels the playing field. But if you don't have the team, if you don't have the infrastructure, if you don't have a baseline to start from, it will not be as successful as it could be," says Frank Sorrentino, chairman and CEO, North Jersey Community Bank, Englewood Cliffs, N.J.
Any number of recent surveys point out the seemingly inevitable rise of mobile banking, not least of which is one from the Federal Reserve. The Fed found that one out of five Americans used mobile phones to access bank accounts, credit cards, or other financial accounts in the year ending in January. Another one in five indicated they likely will use mobile banking in the future. The Fed predicted one in three mobile phone users will use mobile banking by 2013.
In general terms, mobile banking demand is spearheaded by the 100 million-strong Gen Y, a generation larger and more tech-savvy than the baby boomers. "They're not comparing Bank A to Bank B," says Virginia Garcia, corporate vice-president at Fiserv, referring to Gen Y. "They're comparing the services they're getting with those from American Airlines, Groupon, and Starbucks. That's a new phenomenon."
Not only new, but daunting. "Community banks have struggled to get consumers to consistently use this growing channel," says Robb Gaynor, cofounder and chief product officer at Malauzai Software Inc. "Low consumer adoption makes offering mobile banking more of a cost for banks."
Mobile "makes us relevant"
Sorrentino, who heads a $750 million-assets commercial bank, and Charles Funk, president and CEO, MidWestOne Bank, a $1.7 billion-assets retail bank in Iowa City, Iowa, offered insights into the ways they introduced mobile banking, plus some results, during ABA's National Conference for Community Bankers earlier this year.
After about eight months, North Jersey Community Bank had a 10% adoption rate among its primarily business customers. Sorrentino said the vast majority of business customers that come in the door start with a loan. "We're not generating new clients because of any particular [non-loan] product or service," he said, but borrowers need a convenient way to bank. "A product like mobile banking makes us relevant, and that's what's important."
To that end, Sorrentino knew he couldn't just roll out the product and hope customers used it. "You have to ask yourself, in your own institution, are you ready for this? What does this product mean to your bank? Will your staff embrace it?"
MidWestOne Bank started with a beta-test group, including Gen-Y individuals from inside and outside the bank. Funk noted: "We really tried to have all our retail staff engaged in telling our customers about this and encouraging them to sign up." After five months' experience, he estimates a sign-up rate now of about 7%. His staff has given plenty of feedback. The phone center supervisor, for example, said that after about 45 days of growing pains, complaints about the channel stopped and switched to compliments. A personal banker related that one customer, waiting in line to buy something, found she didn't have cash, so she used her phone to transfer funds and paid with a debit card. A bank office manager in a rural town said her husband stopped asking her to check their balance; now, he does it on his own.
Looking ahead, said Funk, "We're already getting a demand to provide new apps [for smartphones]. That's going to be another challenge."
That ties in with what Fiserv's Garcia predicts is next: generally termed the mobile wallet, which includes mobile payments. "What's growing exponentially is application-based traffic on smartphones."
Suggested best practices
Malauzai's Gaynor offers the following best practices for providing a mobile banking channel:
• Provide a great user experience. Customers will not sign up for mobile banking that is difficult to use or does not offer features they expect and demand.
• Offer quick-and-easy registration. Simplify the process by allowing consumers to enroll using their mobile devices. If enrollment requires too many steps, customers will not adopt these services.
• Launch features that provide clear benefits. Mobile banking users log in 60% more often than internet banking users. Features like ATM locator and debit card on/off provide clear benefits to customers by saving time or helping solve problems—giving them a reason to consistently use this tool.
• Educate and engage employees. Through internal training, contests, and incentive programs, employee advocacy can be built on the front line, where it counts most.
• Get the word out. Notify existing customers and the community about mobile banking benefits. Being creative in marketing will increase a bank's chances of a successful launch. Leverage current marketing programs and scheduled events. Consider offering mobile banking services to new customers.
Don't forget the regulators
Funk said that one of the challenges he faced when setting up the mobile banking channel was aligning compliance requirements with what everybody else—staff, vendors, and customers—was enthusiastic about. What vendors decide is compliant, for instance, may not be what regulators think is compliant. "Make sure you have your vendor and your regulator in synch. Also, pay attention to the most recent FFIEC pronouncements on the issue, because they tend to change as the technology evolves. Make sure you have your risk assessment written down." n
Three large banks and four POS makers join pay networks in supporting Isis mobile wallet
Isis, the mobile commerce joint venture created by AT&T Mobility, T-Mobile USA, and Verizon Wireless, announced that Chase, Capital One, and Barclaycard will enable their credit, debit, and prepaid cards to be placed into the Isis mobile wallet, starting in mid-2012 at locations in Salt Lake City, Utah, and Austin, Texas.
"Mobile commerce is more than a new way to pay; it's about extending the relationships consumers enjoy with their banks and merchants into a powerful and convenient new form factor," said Michael Abbott, CEO of Isis. The Isis mobile wallet will allow consumers to make payments, redeem coupons, and present loyalty credentials with a tap of their phone.
In a separate announcement, VeriFone, Ingenico, ViVOtech, and Equinox Payments will integrate and support the Isis Mobile Commerce Application in current and future product lines. These are primary manufacturers and producers of payment system hardware devices, including point-of-sale machines used by merchants.
Last July, Isis established relationships with the top four U.S. payment networks: Visa, MasterCard, Discover, and American Express. The relationships allow banks to offer customers the choice of using any major network payment card when deciding using the Isis mobile wallet.
The announcements align with Isis' professed approach to provide all stakeholders—banks, merchants, and consumers—with the freedom of choice necessary to foster the growth of the emerging mobile payments industry. Isis said it is building a system to enable consumers to have a positive experience across all participating carriers, phone models, payment networks, merchants, and banks.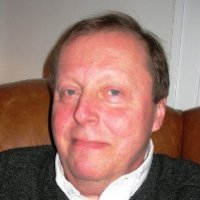 Latest from John Ginovsky
back to top