PREPAID CARDS Yes: Prepaid customers are bank customers
Even as the prepaid card market grows incredibly fast, old views of prepaid are holding financial institutions back, says Cathy Corby Parker, chief revenue officer of TransCard.
"We believe it's time to take a fresh look at the prepaid market and challenge some outdated views," Parker says. She was speaking during a recent webinar sponsored by ABA. TransCard participates in the Community Bank Prepaid Program, through ABA's Business Solutions subsidiary.
Parker challenges the following items of "conventional wisdom":
• Reloadable prepaid cards are for unbanked and underbanked customers-Parker cites studies by Aite and Green Dot, each of which indicates a significant portion of the total population which use prepaid cards earn more than $45,000 a year. She also cites a Javelin Strategy and Research study that found prepaid card ownership exceeds 10% across all income segments, including those making $75,000 to $100,000 annually.
"Does this sound like an underbanked population to you?" Parker says.
• My customers are not interested in prepaid-She quotes a representative of Discover, which studied how the usage drivers of prepaid vary by demographic group. They found: 80 million millennials, ages 21-31, tend to be transient and need prepaid cards for alternative banking; 55 million GenXers, ages 36-47, use prepaid cards for family budgeting; and 40 million baby boomers, ages 55-65, increasingly rely on prepaid cards for specific types of purchases.
• My customers would prefer a checking account-"The No. 1 reason consumers prefer a reloadable prepaid card to a checking account is that it cannot be overdrawn and the consumer cannot overspend," Parker says, citing a study by the Center for Financial Services Innovation. That study found that 21% of 28-24 year-olds used to own checking accounts but no longer do; and 40% of 25-34 year-olds similarly dropped their checking accounts.
• We don't have those customers in our branches-"Simply ask yourself: how many applicants for checking accounts do you turn down each month? How many accounts do you close because of excessive overdrafts? How many checks do you cash for employees of commercial clients each month? Checking accounts are not a good fit for any of these individuals. Yet, a reloadable prepaid card is. Rather than turning these customers away, or treating visitors to your branches like a transaction on payday, why not use prepaid to retain and build the relationship?" Parker asks.
• We don't have those customers in our markets-TransCard looked closely at Greenwich Conn., which has a mean household income 30% higher than the U.S. average. Looking at a representative community bank in the middle of this region, the company determined that there was a population of 87,000 people within a ten-minute drive. Of these, 16% were in the unbanked demographic.
"Think about that. One in six residents of one of the wealthiest areas of the country is unbanked. What does that imply about the unbanked population in your market?" Parker asks.
Summing up, Parker says: "It's time more financial institutions took a fresh look at the prepaid market. When they do so, they will find conventional wisdom replaced with the fact that prepaid cards have become a mainstream financial product."
For more information about the ABA Community Bank Prepaid Program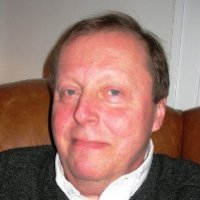 Latest from John Ginovsky
back to top