All things mobile
Often when they are discussed, mobile banking and mobile payments exist independent of each other, as if they are developing in their own silos and are seemingly unrelated in all but the most indirect ways.
The glaring fact, however, is that mobile banking and mobile payments share the property of mobility, and mobility, as analysts have noted recently, is the future of everything.
Forrester, for example, has coined the term "the mobile mind shift," relating it to the overpowering surge of consumer and business demand for it that exists now and will only increase in the future.
"The power of mobile access is not about the devices and apps we use now but about the change in attitudes that they are creating in the minds of millions of customers," it says in a recent report.
It goes on: "Customers are in the midst of a total mobile mind shift. They're not interested in brand messaging or logos; they want utility, and they want it now."
Forrester says 22% of U.S. online adults are already far along in this shift, connecting everywhere and to everything on multiple devices.
Gartner has coined its own term along these lines, "the internet of things." The term "describes how the internet is being used to link smart devices, such as consumer items, automobiles, city infrastructure, enterprise assets, and a myriad of other physical assets, so that these new endpoints can be controlled and/or can create and receive a data stream from one another or from conventional computing environments," says Hung LeHong, research vice president at Gartner.
"When these devices, or things, directly or indirectly connect to the internet, they become an extension of the enterprise and mobile computing environments. New experiences, operating efficiencies, and business models can be created and deliver enhanced value through improved utilization of these physical assets...[The internet of things'] impact will increase in the coming years as the costs of technology and connectivity continue to fall, and it becomes even more pervasive," he says.
Given this context, perhaps it is time to make the connection between mobile banking and mobile payments.
Mercator, for one, is on this path. In March, April, and May of this year it produced three separate reports that illustrate this. The first one looks at the evolution of online banking into mobile; the second outlines mobile retail payment initiatives; and the third looks at the future of mobile banking deployment through partnering and outsourcing.
In the first one, Ed O'Brien, director, Banking Channels Advisory Service at Mercator, says "Online banking is in transition. With recent developments in tablets and other devices furthering the new capabilities being offered by many financial institutions, many solutions are at a crossroads between being defined as an online or mobile solution. In reality, they can be both."
In the most recent one, they include a graphic depicting the upward trend through time of general availability of new mobile banking capabilities in the United States. Significantly, it includes, for 2013-2015, bill payments and peer-to-peer payments into the new mobile banking scheme of things, while in 2015-2017, mobile banking will include next-generation payments and NFC in relation to payments.
For these to be generally available, outsourced partners will have to be brought in, it says. "As the rapid pace of innovation in mobile banking continues, the use of partners to swiftly and reliably deploy new mobile banking features will make sense for a wider variety of financial institutions that desire to be more competitive in their markets and strive to differentiate themselves to their customers and members," says O'Brien..
On the mobile payments side, Fiserv has noted a tripling of transactions over the last two years through its mobile bill presentment and payment services. Here, again, the driving force is the changing customer preference, both retail and commercial, for mobility in all its forms.
"Billers of all sizes and across all verticals are responding to deliver better mobile bill payment capabilities, with options such as mobile-optimized websites and even company-branded apps, as more consumers turn to their smart phones and tablets to conduct financial transactions," says Gwen Bezard, research director, Aite Group, quoted in Fiserv's report.
Accenture surveyed 4,000 smart phone users in the United States and Canada to find out how to increase the use of such devices for payments. One conclusion: offer instant coupons, reward points, and/or other preferential treatment.
Even more important than these, however, Accenture found that users really want to be able to use their phones to track receipts, manage their personal finances, or show proof of insurance or identity-in other words, things generally associated with banking.
"As consumers expect their smart phones to improve and simplify their lives, financial institutions, merchants, mobile network operators, and technology providers should consider incorporating new mobile payment applications to encourage broad adoption as quickly as possible," says Jim Bailey, managing director and head of Accenture Payment Services.
Bank vendors are catching on to this. Just as an example, ACI Worldwide recently made available its Architect Mobile Banking solution that delivers to iPhones and Androids features previously available only on desktops-personal financial management tools, integrated bill payment, and account-to-account transfers.
"The use of mobile phones to access a bank account, credit card, or other financial account continues to become the norm. Recent research by ACI and others has shown that the future of banking is mobile. If financial institutions wish to remain competitive they need to have the right tools in place to offer a comprehensive mobile solution to customers," says Janie West, senior vice president, ACI.
There it is: The need for a comprehensive mobile solution, to include mobile banking and mobile payments, and all the other mobile offerings that produce value-added service.
Research by Greenwich Associates found striking evidence that even the smallest of companies are embracing electronic payments-which could be construed as a form of mobile payments-while such acceptance only increases as the size of the business increases.
Troubling for banks, however, they found that as the preference for electronic payments increases, loyalty to their primary banks decrease depending on the level of payment services provided.
"Reluctance to recommend their primary bank to another company for payment services combined with lukewarm intentions to acquire their next payment service from their primary bank indicates disintermediation risk that should not be ignored," Greenwich says.
Their recommendations for banks:
• Educate bank leaders, all the way to branch managers, of the importance of electronic payments in the bank selection process. Provide them with tools to encourage dialog with potential customers as to what the bank can offer.
• Consistently feature the bank's payments capabilities in proposals for new business customers.
• Develop market messaging that features return on investment regarding electronic payment capabilities.
• Focus the value proposition on improved security and more efficient account reconciliation.
• Bundle electronic payments and consulting as an integral component of a package of credit and noncredit services.
Such advice could easily be applied to all forms of mobile payments, and in the context of mobile banking. Which goes to show that it all comes down to mobility in one way or another. In other words: All things mobile.
Sources used for this article include:
Accenture Survey Identifies Actions to Increase Consumer Adoption of Mobile Payments
ACI Worldwide Completes Expansion of Online Banking from the Desktop to the Mobile Device
Billers Receiving More Mobile Bill Payments, Have High Expectations for the Channel, Shows Fiserv Data
Consumers' Demanding Mobile Expectations Require A New Marketing Strategy
Forrester Introduces The Mobile Mind Shift
Q&A: What Emerging Trends Better Position Enterprises for a Competitive Advantage
Small and Mid-sized U.S. Companies Embrace Electronic Payments
Next-Generation Online Banking: Mobile, PFM, and Bill Pay
Mobile Banking Deployment: Partnering and Outsourcing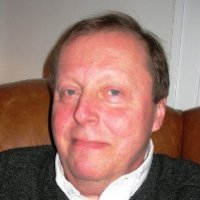 Latest from John Ginovsky
back to top