Race is on in digital customer experience
Entering the fray no longer optional
Bank tech trends can make your head spin. So regularly longtime Tech Exchange Editor John Ginovsky does his best to "make sense of it all."
By now it is abundantly clear that meeting and exceeding customer expectations is or should be the ultimate objective of digitizing the business of banking.
The buzzword that's no longer a buzzword but has become an imperative for survival is "customer experience."
"Customer experience" is name of the game, but …
Research from the National Center for the Middle Market points this out clearly. Its recent survey of 400 strategic decision makers of a range of middle market companies found:
• 74% agree that digitizing the customer experience is essential to growing or transforming the business to meet future business goals.
• 70% believe it's the key to company growth.
• 69% know that it's essential for delivering a seamless customer experience.
However, response to this imperative has been lackluster. The same study found that only 38% of these companies claim to be highly effective at digitizing their customer experience, and only 12% have achieved an end-to-end digital experience on all platforms.
"For many companies, digitization of the customer experience is reactive, or just happening, without a clear path to drive it forward," says Doug Farren, NCMM managing director.
Banks may "get it" more
Banks, it seems, have recognized the customer experience imperative better than most and have favorably responded. The recently released American Customer Satisfaction Index shows customer satisfaction with banks at an all-time high.
"Digitalization is a major factor in the success of retail banks," says Claes Fornell, ACSI chairman and founder. "As for the future of banking, firms that best match technology with customer needs will be big winners; those that don't will face existential threats."
The report cited Chase Bank in particular for improving its score 5% over the previous report, and credits that bank's investments in its website, mobile banking, peer-to-peer payments services, and ATMs.
Where should banks concentrate?
That's all well and good. But, given the importance of great customer experience, where and how should a bank focus its technology investment?
Thomas Stewart, executive director of NCMM says in the study mentioned above: "The biggest challenge to digitizing the customer experience is capturing the financial return from the company's investment. Customer experience digitization is not streamlining processes digitally—it involves digitizing what customers see, feel, touch, and do." [Also read Chris Skinner's recent guest blog, "'Doing digital' doesn't equal 'Being digital'." ]
Recent observations by various analysts have lent some insight into how digitization can change customer touchpoints—specifically in the areas of bank branches, security, authentication, contact centers, and even lending.
Branches
ath Power Consulting issued a recent study about the desires and behaviors of retail banking consumers. Its findings revealed that 57% find open-layout, café-like branches attractive, with 46% liking self-service devices at branches.
Video tellers are an important part of this, which are favored by 21% of respondents. Millennials, by a factor of 59%, favored kiosks and tablets in branches. However, 36% of respondents said that having access to employees who are knowledgeable about the bank's products makes for an "ideal banking experience."
"Banks and credit unions must respond to consumer demand, and for some institutions, that means re-inventing the way they serve their client base. Both the number and type of branches are an area of focus," says Frank Aloi, ath Power founder and CEO.
Security
Research sponsored by March Networks and conducted by Ipsos found that 15% of consumers experienced fraudulent bank account activity in 2016. The good news is that 85% of those consumers said they were satisfied with how their financial institution handled the incident.
Still, results pointed out that banking choices are influenced by how secure consumers feel when conducting transactions, either in their local branch, at an ATM, or online. Almost all (98%) felt secure when conducting transactions at their local branch, compared with 92% transacting online, and 85% using a mobile phone app.
Further, 90% of consumer said they feel safer when they can see video surveillance cameras in their bank, and would choose a financial institution with surveillance over one without, all other things being equal.
"Banks and credit unions recognize that today's consumers want a mix of in-person and online banking service options, and have very high expectations when it comes to security and customer service," says Peter Strom, president and CEO, March Networks.
Authentication
Related to security but more digitally-reliant, authentication, especially in an omnichannel environment, is a key driver of customer experience. NICE Actimize surveyed 65 fraud management teams and found 83% say that a frictionless customer authentication experience is a key central driver behind their efforts.
"Traditionally the customer authentication experience has been cumbersome, in large part due to a lack of unified authentication management," says Vikas Agarwal, principal, PwC, in commenting on the overall situation. "In an age of authentication innovation, consumers want preferences in authentication type. But with many disparate authenticators in play, users face inconsistent experiences in each channel and lengthy and excessive challenges."
Adds Joe Friscia, president, NICE Actimize: "As financial services organizations invest in innovative and diverse authentication methods, they will also seek an orchestration strategy which uses sophisticated analytics to make real-time challenge decisions, which reduce friction for consumers, while keeping them safe from fraudsters. This of course will be especially necessary with the rise of faster payments where authentication is the first line of defense."
Contact centers
Recent Everest Group research suggests that the traditional approaches and scope of services that have defined contact center outsourcing in the past are rapidly evolving into a new set of buyer expectations and service provider capabilities more appropriately considered customer experience services.
Driving this evolution, the researchers say, are evolving customer expectations, changing buyer focus, and service provider challenges.
"We see traditional contact center outsourcing approaches evolving quite rapidly to those focused on delivering customer experience services," says Katrina Menzigian, vice-president at Everest Group. "This is apparent in the rise of consulting and co-innovation engagement models, the adoption of sophisticated digital services to enable omnichannel customer engagement, and pricing constructs based on tangible business outcomes."
Put another way, Everest Group says, services such as customer analytics, customer retention management, and performance management, which once were considered valued-added services, were included in almost half of the contact center outsourcing contracts in the past two years. In other words, buyers have come to expect them as core delivery capabilities because they are required to deliver exceptional customer experiences.
Lending
Perhaps the most basic function of banks is the business of lending and leasing. However, according to a blog by Tushar Chitra, senior director, product marketing at Oracle Financial Services entitled "Are You Ready for Digital Lending and Leasing?" the millennial generation will force banks to fundamentally change how lending is done.
"Since millennials are the largest of all generations in terms of size and they embrace digital technologies as their second skin, digital platforms cannot just be one of the many outlets of lending solutions," Chitra says. "Digitalization needs to become an intrinsic value to the way lenders interact with their audience."
Chitra goes on to list what lenders—and by extension, all bank functions—need to understand about this new audience:
• I want everything here and now.
Loan origination systems need to talk to the consumers in their own language. The process from credit decision making to application processing needs to be lightning quick Wait is not appreciated and instant servicing is the biggest differentiator.
• If it was not shared, it never happened.
One study found that 68% of millennials will not make a major decision until they have discussed it with trustworthy people on their social platforms.
• Ownership does not mean much; experiences do.
Three in four millennials prefer paying for an experience over a product. They believe social and experiential value for money are more important than belonging to things—or things belonging to them. Lenders not only need to offer the right mix of products and services at the right time, but also keep the customers informed about the entire process on their channels of choice while making the procedure interactive.
• You ought to know everything about me already.
The right use of customer information should occur at the right time, through the digitalization of processes. Any kind of negotiation, resolution, or payback can happen with the proper categorization of customer data.
• If the complexity of the solution shows up on the surface, it's not good enough.
Interactivity, intuitiveness, and customization are the topmost criteria for most customers today. There is no room for lengthy processes and cumbersome offline protocols. There is a need to accept, process, and make decisions on credit applications in a paperless mode, with a single data entry process.
So there it all is. Customer experience. As Oracle's Chitra concludes: "Take the lead. The race is on."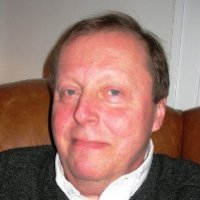 Latest from John Ginovsky
back to top